NAHL alum Shawn Hunwick gives back in Ecuador
August 5, 2011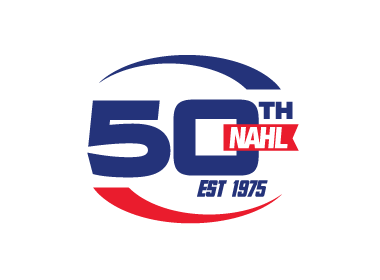 By Stephen Nesbitt
Note: Shawn Hunwick played for the Alpena IceDiggers in the NAHL during the 2006-07 season. Since then, he has gone on to star at the University of Michigan, where he backstopped the Wolverines to the NCAA Division I National Championship game this past season.
Two months after his season ended in overtime of the NCAA national championship game in St. Paul, Minn., Shawn Hunwick was back in net.
But this time the senior goaltender for the Michigan hockey team wasn't on skates, on ice or even playing hockey. Hunwick was between the pipes of a rusty soccer goal, facing an onrushing group of schoolchildren in Ecuador — where soccer is king.
Michigan student-athletes Hunwick, Meagan Cobb (water polo) and Holly Hein (women's soccer) partnered with Student-Athletes Leading Social Change to take a 10-day trip to build one of the schools the organization funded in Chismaute, Ecuador.
The trio joined a cast of 15 other students from Illinois, Lehigh, North Carolina, Central Michigan and Iowa State.
Michigan aligned with SALSC as one of three charities that split the proceeds from the annual Mock Rock fundraiser in February.
Combined with the other SALSC chapters on the trip, the group raised $70,000 to construct a school for the children of Chismaute. Mock Rock and Michigan alone raised $18,000 in support of SALSC.
But the money didn't lay the groundwork for the school — the student-athletes did.
"It's pretty amazing, because if you get a bunch of student-athletes down working on something ... we're all competitive so they had to force us to take breaks," Hunwick said. "We didn't want to stop working."
Click here for the rest of the story