Monsters captain Johan Bjorklund to play pro hockey in Sweden
August 4, 2011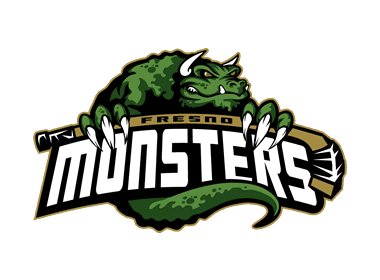 Three players from the 2010-11 Fresno Monsters North American Hockey League (NAHL) team have committed to teams to further their hockey careers at the collegiate and professional levels during the 2011-12 season.
Forward and former team captain Johan Björklund has signed a professional contract with Mörrum in his home country of Sweden. Mörrum plays in the Swedish Division I league, Sweden's #3 professional league consisting of 57 teams. "I had a great time in Fresno and learned a lot about myself and about living far away from home," said Björklund. "I also got a chance to experience the culture and lifestyle of another country. My year in Fresno will be remembered as a great life experience while meeting so many amazing people and all the great hockey fans."
Forward Willie Hess has committed to University of Wisconsin River Falls (UW River Falls). Hess explains, "Playing for the Monsters was not only a great experience but also helped me a ton to prepare to play college hockey. Meeting and playing in front of the Fresno community at Selland Arena is an experience I will never forget."
Forward Thomas Freeman has committed to State University of New York Canton (SUNY Canton). "During my tenure with the Monsters every single person, from the coaching staff and front office to the fans, made me feel right at home and gave me a second family," Freeman said, after playing in Fresno for the past two seasons.
"I would like to thank Coach (Eric) Ballard and former Coach (Mike) Perkins for giving me a chance to prove myself and succeed in an environment that I am sure is the best junior hockey has to offer. I feel blessed and honored to say that I was and always will be a part of one of the greatest junior hockey programs in the world. I have no hesitation in saying that the Fresno Monsters gave me the tools to better myself on the ice and off the ice."