Brian's named official goaltending equipment provider of NAHL
July 29, 2011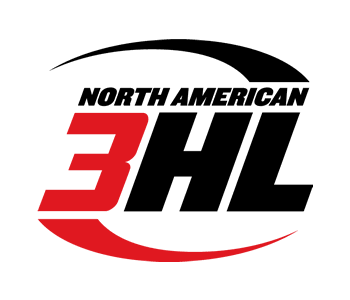 FRISCO, TEXAS - The North American Hockey League (NAHL) has announced that Brian's Custom Sports (Brian's) has been named the official Goaltending Equipment provider to the NAHL. Brian's will also serve as the Preferred Goaltending Equipment Supplier of the Tier III North American 3 Hockey League (3HL) and the Tier I Midget and Bantam North American Prospects Hockey League (PHL). As part of the three-year agreement, Brian's will have the ability to promote, sell and outfit its leg pads, catching/blocker gloves and arm/body protection to all NAHL, 3HL and PHL member teams and goaltenders.
"One of the best and most reputable names in hockey is Brian's, and we are thrilled to have a partner that will be specifically servicing the goaltenders in our three leagues," said NAHL commissioner Mark Frankenfeld. "Brian's has spent years perfecting their goaltending equipment and they are backed by a proven product we feel is perfect for the up-and-coming goaltenders in our leagues."
"Our entire Brian's team is extremely proud and excited to be part of the NAHL family in this new partnership," said Graham Watson, Business Manager for Brian's Custom Sports. "We are well aware of the depth and impact the league has enjoyed over the past three decades in developing and producing some of North America's finest goaltenders."
As part of the agreement, Brian's will sponsor the NAHL Goaltender of the Month and Goaltender of the Year awards, as well as the 3HL and PHL Goaltender of the Month and Goaltender of the Year awards. "We cherish the opportunity to supply and service tomorrow's potential stars as they rise through the ranks of the NAHL," continued Watson. "We trust that we will make a significant contribution to each individual goaltender as they continue to develop to the higher levels of hockey, as well as, their respective team and the league's continued success."
Brian's has been a leading Canadian supplier of custom built goal equipment since 1984. The factory is located in Kingsville, Ontario near the Southern tip of Canada with ready access to supplying the North American market. Historically, Brian's has supplied a host of NHL goaltenders including Trevor Kidd, Sean Burke and Felix Potvin in providing them the ultimate in design and quality custom crafted goal equipment since its inception. Current NHL goaltenders who are equipped by Brian's include Jaroslav Halak and Ray Emery, as well as, up-and-coming NHL goaltenders Eddie Lack, Thomas McCollum, Matt Climie, and Jason Bacashihua.
In 2008, Brian's introduced Zero G goal equipment with its proprietary "engineered foam" to set the industry bar for lightweight performance goal equipment under a new exciting BStar branding mark that has achieved exceptional success throughout the world. As one of the original and remaining custom goal equipment manufacturers Brian's remains committed to continuing to lead the industry with exceptional design and quality. We believe very strongly in the philosophy that every goaltender is part of a unique fraternity that understands and appreciates our mantra "Your Gear- Your Game".