Wild to take on BCHL, AJHL teams in pre-season tournament
July 28, 2011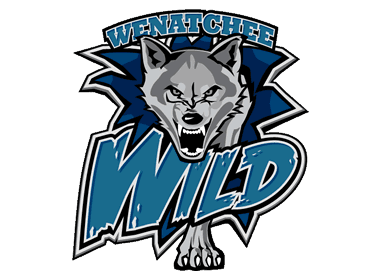 For the first time in franchise history the Wenatchee Wild of the North American Hockey League (NAHL)has committed to participate in a preseason exhibition tournament. Hosted by the Trail Smoke Eaters of the British Columbia Hockey League (BCHL), the 4-team tournament will take place Sept. 1-3 at Cominco Arena in Trail, British Columbia.

"This is an opportunity that serves our organization in multiple facets," said John Becanic, Wenatchee Wild head coach. "First, it provides an opportunity for our players to showcase their talents in front of more than 30 Division I college coaches. Second, it allows our staff to further evaluate where our group is at in preparation for the start of our season. Lastly, we believe that playing against very good opponents will expedite our development and push us to play at a high pace."

The Powell River Kings of the BCHL and the Albert Junior Hockey League's (AJHL) Brooks Bandits will also participate in the round robin-style tournament. Wenatchee will open the tournament with a 3 p.m. contest on Thursday, Sept. 1, against Powell River. The Wild will square off with the Brooks Bandits at 3 p.m. on Friday, Sept. 2 and face the tournament host Smoke Eaters at 1:30 p.m. on Saturday, Sept. 3. All three of the Wild's games will be broadcast locally in Wenatchee on KPQ AM 560.

The Wild will join the rest of the 27 other NAHL teams to kick off the 2011-12 regular season at the NAHL's ninth annual Showcase Tournament in Blaine, Minn., on Sept. 14-18.