Upper Midwest High School Elite League partners with NAHL
July 26, 2011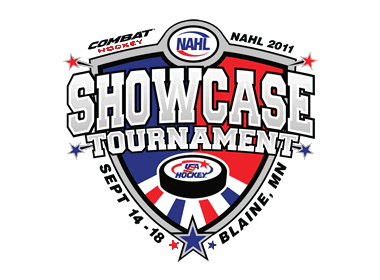 FRISCO, TEXAS – The North American Hockey League (NAHL) is pleased to announce that eight teams from the Upper Midwest High School Elite League (UMHSEL) have been invited to and will compete in the 2011 NAHL Showcase, held September 14-18, at the Schwan Super Rink in Blaine, Minnesota. The eight teams from the Elite League will join 28 teams from the NAHL, eight teams from the NA3HL and 44 teams from the NAPHL to complete the five-day, 88-team showcase event.
"We recognize the benefits of this relationship for everyone and we are very excited to bring this partnership to reality," said NAHL Commissioner and President Mark Frankenfeld. "With the Elite League joining our three other leagues under one roof it will just add to this incredible Showcase. It is a win-win for the thousands of players, scouts and fans that will be in attendance."
The annual NAHL Showcase is widely considered one of the most well-attended, largest and heavily scouted hockey festivals in all of North America, and the addition of the Elite League further enhances the event's reach and scope in the hockey landscape. "The NAHL has demonstrated that it can be a helpful next step in a hockey player's development, and the Showcase has become a premier event that we are proud to be associated with," said John Russo, Commissioner of the Elite League. "We're very excited to combine our league schedule with the NAHL's Showcase. This is a great event that will give coaches, scouts and general managers the opportunity to see hundreds of elite players in one venue."
The partnership between the NAHL and the Elite League is a natural one since both see numerous players commit to NCAA programs each season. This past season, the NAHL had over 125 NCAA commitments, while the Elite League had over three dozen just from their eight teams. More than 50 Elite League alumni in the last three years have been selected in the NHL Entry Draft, and famous Elite League alumni currently playing in the NHL include: Sidney Crosby, Zach Parise, Jonathan Toews and Blake Wheeler.
At the Showcase, the Elite League will feature five teams from Minnesota, one North Dakota/Minnesota combo team, Wisconsin's top prep team and a Manitoba team. "The Elite League fills a role in what we believe is the natural progression of a hockey player: High School, Elite League, Juniors and College," said Russo. Players in the Elite League are selected from high school rosters, with games played on weekends, allowing athletes to continue to compete in fall sports for their high schools. Teams compete in a 21-game regular season schedule, along with league playoffs.
The Elite League teams will play September 16-18.