Wings take over Central lead with 5-1 win on Tuesday
December 11, 2019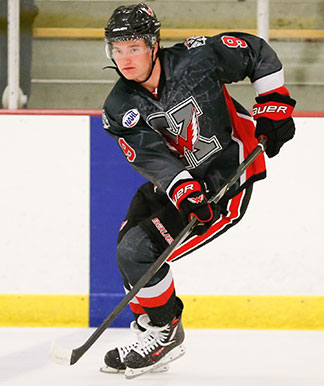 Aberdeen 5 @ Minot 1 – Aberdeen Wings goalie Henry Welsch made 33 saves and forward Clayton Cosentino had two goals to lead the Wings to a 5-1 road win in Minot on Tuesday and claim sole possession of 1st place in the Central Division.
The Wings got on the board first in the 1st period thanks to a power play goal from Mack Byers. The Wings would then add two more goals as Cosentino scored less than two minutes into the 2nd period with the eventual game-winning goal, which made it 2-0. Less than three minutes later, Riley Murphy's 11th goal of the season made it 3-0.
In the 3rd period, the Wings netted two more goals including a goal from defenseman Pierson Brandon and another from Cosentino. Cade Stibbe scored Minot's lone goal, which came in the late stages of the 3rd period.
Minot goalie Ben Garrity faced a season-high 50 shots in the loss and made 45 saves.