Persistence pays off for Opie
July 19, 2011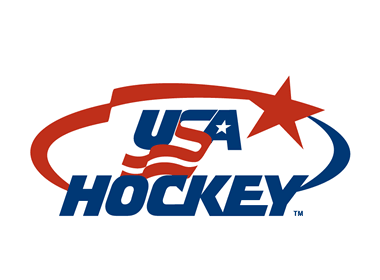 By Alex Kyrias
Traverse City North Stars forward Tim Opie is a study in determination. For three seasons, Opie paid his dues and developed in the North American Hockey League. Now that determination has paid off for Opie as he has committed to play NCAA Division I hockey at Lake Superior State University. "Obviously, it's a very happy day for me and my family," said Opie from his home in Troy, Michigan. "It's a great feeling to know I am going somewhere familiar and play with some guys that have been teammates and opponents before. It makes the transition to playing college hockey much easier."
Opie is the 13th player from the Traverse City North Stars roster to have committed to an NCAA school. To date the NAHL has over 100 NCAA college commitments from the 2010-11 season alone, almost all of them committing to college while they played in the NAHL. Former North Stars head coach and general manager Anthony Palumbo says that Opie deserves a chance to prove himself at the NCAA Division I level. "Tim was a big part of the success we have had here in Traverse City in the last three years," remarked Palumbo. "He played in all game type situations and he will be a big part of the Lake Superior State program in the future."
After originally breaking into the league with Wichita Falls in 2008-09, Opie was traded to the North Stars halfway through the season. However, Opie was no stranger to hockey in the state of Michigan. Prior to the NAHL, Opie played with the Little Caesars' Midget Major program in 2007-08.
His father, Tim Opie, Sr., is a former head coach in the NAHL, having coached the likes of Doug Weight, Tim Thomas and current North Stars head coach Chad Fournier with the Lakeland Jets in the early 1990's. "I really think my Dad was my biggest influence growing up," said the younger Opie. "I got to see what the NAHL was like at an early age and always aspired to get to that level one day."
The remainder of his junior career was spent with Traverse City of the NAHL becoming a better, more well-rounded hockey player. "I just had to stick with the program and work hard. It wasn't easy, but I invested myself into the team and the coaching and it ultimately paid off."
Opie was instrumental in the recent North Stars resurgence. In 2009-10, Opie had 31 points in 53 games in his second year in the league, but he saved his best hockey for the post season, where he led Traverse City all the way to the Robertson Cup National Championship Tournament in Wenatchee, Washington, where the team finished 3rd. Opie was second on the team in playoff scoring that season with 10 points in 10 games.
Opie picked up this past season right where he left off the previous year, scoring plenty of points. Come late November, Opie showed he was ready for a bigger stage as he went on a tear for the ages. From November 20th through January 29th, Opie would score at least a point in 17 of the 18 games he played in, scoring 31 points in that stretch.
Opie finished the season as Traverse City's leading scorer with 60 points in just 58 games played and was named NAHL North Division Player of the Week on November 1st. He also appeared in February's NAHL Top Prospects Tournament in Ann Arbor, Michigan where he represented Team North, leading the team in scoring during the three games against all-star teams from the three other divisions in the NAHL. "It makes the three years in the NAHL all worth it and I am convinced it was the right path," said Opie. "I will be a better, more well-rounded player in college because of it and I am glad with the decisions that I made."
View the complete NAHL college commitment list here