Wichita Falls Warriors announce name and logo
November 26, 2019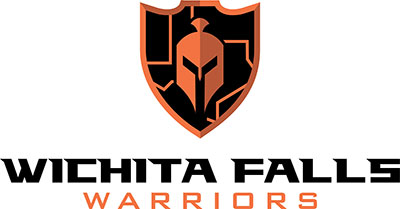 After a month long online 'Name The Team' contest, the newest member of the North American Hockey League (NAHL) in Wichita Falls, Texas, now has a name and logo.
After the conclusion of online voting, the majority of the votes were overwhelmingly in support of the Wichita Falls Warriors.
Numerous fans suggested the name and one lucky fan will win a grand prize which includes a team jersey, two season tickets and two tickets to the 2020 NHL Winter Classic at the Cotton Bowl in Dallas, Texas.
The primary logo depicts a warrior's helmet with an outline of the great state of Texas behind it within a shield, with the primary colors being black and orange.
"We wanted a clean, professional design, something that embodies our organization both on and off the ice," said team owner Mary Anne Choi. "It was important to us that the people in Wichita Falls had the final say into the name of the team; and when we went down to four finalists the decision was very clear."
Coinciding with the release of the name and logo, Wichita Falls Warriors season tickets are now on sale. Fans can now go online to
wichitafallswarriors.com
or by calling 940-337-6570 to order their season tickets.
"We have priced our season tickets to be very affordable and are giving people the option of paying monthly. There has been a lot of requests from people to secure their seats so I'm glad we are now ready to roll," said Team President Jason Rent.