NAHL announces staff changes for 2011-12 season
July 15, 2011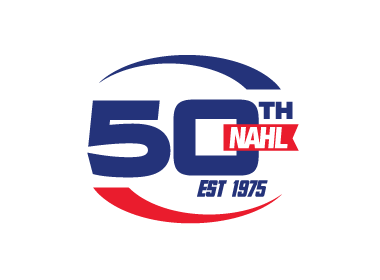 FRISCO, TEXAS – North American Hockey League (NAHL) Commissioner and President Mark Frankenfeld announced the following changes to the front office staff for the 2011-12 season:
The league has hired Sara Danielson as Marketing and Creative Coordinator. Danielson graduated from Iowa State University in 2010 with a Bachelor of Arts degree in Advertising/Sports Marketing & Management. While in college Danielson worked for two seasons as an intern for the Iowa Stars and Iowa Chops of the American Hockey League, where she served as in-house graphic designer and also developed marketing initiatives and sponsor implementation. Danielson begins her position with the NAHL after working a year for Apple Inc. in Minneapolis, Minnesota.
The league also announced that Brian McDonough, who served as the league's Director of Communications and Media for five seasons, has stepped down to focus on his hockey publications, Arizona and California Rubber Magazines, both of which are publication partners of the NAHL. Alex Kyrias, who was the league's Director of Sales, Marketing & Broadcasting last season, will now handle all communications and media duties for the league in addition to all league marketing and broadcasting initiatives as the Director of Communications and Marketing.
2011-12 NAHL Staff:
Mark Frankenfeld, Commissioner and President
Denny Scanlon, Director of Hockey Operations
Alex Kyrias, Director of Communications and Marketing
Lynn Cramp, Director of Finance and Administration
Fraser Ritchie, Director of Hockey Administration
Sara Danielson, Marketing and Creative Coordinator
Rick Looker, Officiating Coordinator
Robert F. Riley, Legal Council
Mark Motz, Chairman of the Board
John Elftmann, Webmaster