NAHL names Rick Looker as Coordinator of Officials
July 7, 2011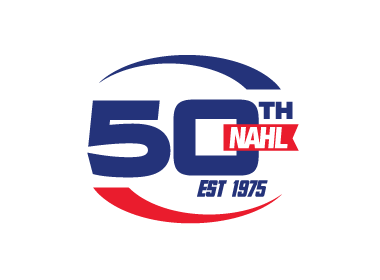 FRISCO, TEXAS – The North American Hockey League (NAHL) has announced that Rick Looker has been named the Coordinator of Officials, a full-time position new to the NAHL for the 2011-12 season. "We are very excited and pleased to have Rick join our staff, and thrilled to be introducing the Coordinator of Officials as a permanent position," said NAHL Commissioner and President Mark Frankenfeld. "This position will allow us to provide more consistent officiating, which in turn will enhance our product on the ice, resulting in a higher level of play. It also helps us maintain a certain level of accountability, while continuing to work with USA Hockey to develop and educate our on-ice officials. Adding someone with Rick's experience and expertise ensures we are doing everything we can to make sure our players are competing in a safe and fair environment."
Looker's responsibility will include supervising, evaluating and coordinating all the officials within the NAHL and NA3HL. Looker, who is originally from Thief River Falls, Minnesota, joins the NAHL staff having spent 26 years as a USA Hockey official. For the past 12 seasons, Looker has been an instructor, supervisor and coordinator for officials at various USA Hockey Official Development Camps. Last season, Looker also served as the head supervisor for the International Ice Hockey Federation (IIHF) University Challenge Cup of Asia in China. Beyond his supervisory roles, Looker spent last season as a referee in the ECHL, North America's top professional 'AA' league. Previous to that, Looker spent five seasons as a referee in the German Elite League (DEL). Over that same course of time, Looker officiated in seven different IIHF World Championships and two different IIHF World Junior Championships.
"I want to thank the NAHL Board of Governors and USA Hockey for the opportunity to be a part of such a great organization. This is a chance for me to give back to USA Hockey for all of the years of support and experiences that I have encountered during my officiating career," said Looker. "I'm really excited to be a part of the NAHL's long and storied tradition as one of the top developmental league's in North America, while also working with a new entity like the NA3HL. Ultimately, we want to help the officials reach their goals and grow within the sport of hockey. Junior hockey is a great place for the officials to learn and gain experience."
"Rick brings a tremendous amount of hockey knowledge to the NAHL and this experience will be valuable in creating the best possible hockey development envirtonment for players, coaches and officials," remarked Matt Leaf, USA Hockey's National Director of Officiating. "The NAHL is a major component of USA Hockey's Officiating Development Program and Rick's position with the NAHL will allow us to continue our strong working relationship for the betterment of the game."
Scott Brand, who is the Officiating Development Coordinator for USA Hockey and who also has supervised the NAHL during the past 13 seasons with their officiating program, believes that the NAHL is a great stepping stone for Looker. "The NAHL has grown from a 10-team league based in the Midwest, to a truly National league with 28 teams, and is one of the best developers of players, coaches and officials. I know that the league will continue to grow and flourish with Rick at the helm and and I look forward to our continued strong relationship with the NAHL," said Brand.