Ice Dogs' Phillippi commits to St. Cloud State
July 5, 2011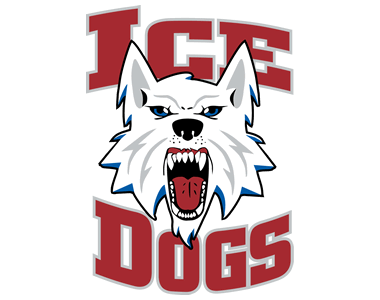 The Fairbanks Ice Dogs have announced that goaltender Joe Phillippi has committed to St. Cloud State University (WCHA) for the coming fall.

Phillippi, a 21-year-old from Shoreview, Minn., backstopped the Ice Dogs to the Robertson Cup championship this past season on his way to being named Most Valuable Player of the playoffs.

"I'm very excited for the opportunity I have in front of me at St. Cloud State," said Phillippi. "It's always been a dream of mine to play in the WCHA, and all the hard work has finally paid off."

In the regular season, Phillippi posted a 21-10-3 record to go along with a 2.70 goals-against average and a .914 save percentage in 38 appearances. In 11 Robertson Cup Playoffs games, he fashioned a 9-1 mark to compliment a 2.09 goals-against average and a .939 save percentage.

"Joe's obviously been a huge part of our organization and we couldn't be happier for him and his family," Ice Dogs general manager Rob Proffitt said of Phillippi's commitment. "He's more than deserving of this opportunity and I know he'll be a great addition to the Huskies program, on and off the ice."

Phillippi credits his seasoning with the Ice Dogs for much of his success.

"Coming to Fairbanks and playing for the Dogs has really developed me as a goaltender and as a person," he said. "The whole organization from the top down does things the right way.

"I had a chance to get some experience under my belt that I'll bring with me to the collegiate level, and I'm very thankful for all the people who've helped me along the way to get me where I am today."

View the complete NAHL College Commitment List here.