Stewart named head coach in Fairbanks
June 30, 2011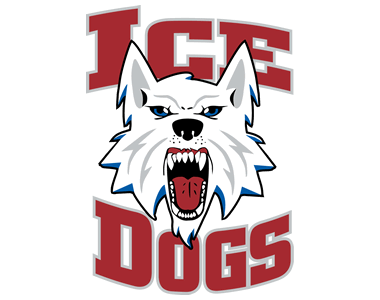 The Fairbanks Ice Dogs have announced that Trevor Stewart has been named the team's new head coach. He replaces Josh Hauge, who left to accept an assistant coaching position with the Tri-City Storm of the United States Hockey League (USHL).

Most recently, Stewart served as an assistant coach with the St. Louis Bandits, helping lead the club to a 41-13-4 record and a North Division regular-season title in 2010-11 while developing seven players for the Division I college ranks.

"We're very excited to have Trevor on board as our next leader," said Ice Dogs general manager Rob Proffitt. "His work ethic and attention to detail will be counted on heavily to keep our organization moving forward and remaining a perennial contender every year."

Stewart, from Elk River, Minn., played four seasons of Division I hockey at the University of Connecticut from 2003-07. He served as head coach of the Missoula (Mont.) Maulers of the Northern Pacific Junior Hockey League from 2008-10 prior to joining the Bandits.

"I'm excited and grateful for this opportunity to be a part of the Fairbanks community," said Stewart. "The standard of excellence has been set very high for Ice Dogs hockey, and I'll work hard to maintain that level of success."

In his three seasons as the Ice Dogs' head coach, Hauge guided the club to a 111-49-15 record and two West Division regular-season championships. He also developed over 20 players for the Division I college ranks.

This past season, he led the team to its first-ever Robertson Cup championship as the North American Hockey League's (NAHL) playoff champion and USA Hockey's Tier II Junior A national champion.

"I wish Coach Hauge the best in his next step in the hockey world," Proffitt added. "He's been a tremendous asset to the program while taking us all the way to a national championship."

In addition, Ice Dogs assistant coach Erik Largen has accepted the head coaching position with the Twin Cities Northern Lights of the Tier III Junior A Minnesota Junior Hockey League.