Redmann reflects on seasoning in NAHL
June 29, 2011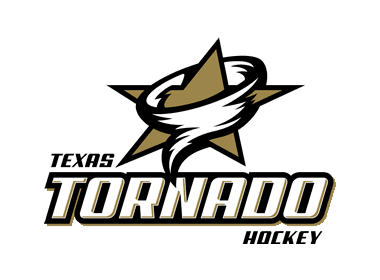 Troy Redmann's hockey story is unique, mainly because where his career has ended up.

Today, Redmann is considered one of, if not the top goalie, in the world of inline hockey. The Brea, Calif., native just got done representing the United States last week at the 2011 International Ice Hockey Federation InLine Hockey World Championship, where the U.S. claimed silver, losing 3-2 in the gold medal game to the Czech Republic. In that game, Redmann made 33 saves and was named as the USA player of the game.

Currently, Redmann is back in California playing professional inline hockey for the LA Pama Cyclones, where he led them to the 2011 North American Roller Hockey Championship (NARCh) Winternationals title. However, Redmann's developmental path was primarily ice hockey, which took him directly through the North American Hockey League (NAHL), where he played for three teams in three seasons. After beginning his junior career with the Bozeman Icedogs in 2003-04, he moved onto the Soo Indians in 2004-05. While in the Soo, Redmann split time in goal with then league MVP Jason Kearney.

Redmann's breakout season then came in 2005-06 with the Texas Tornado. That season, he led the league in both games and minutes played, and was second in goals-against average (2.05). Redmann capped the season off by leading Texas to its third straight Robertson Cup championship, beating his former team from Bozeman in the finals.

Following his junior career, which ended in 2007, Redmann put focus back into inline hockey. Since that time, Redmann has backstopped his respective teams to NARCh, TORHS (Tournament of Roller Hockey Series) or IIHF titles in each season he's been a professional inline hockey goalie.

Redmann is not the only former NAHL player to choose the inline hockey path after playing junior hockey on ice. This year's United States national inline team not only featured Redmann, but former NAHL alums Shawn Gawrys (St. Louis Bandits, Springfield Jr. Blues), Kyle Kraemer (Wichita Falls Wildcats, Springfield Spirit) and Ralfael Rodriquez (Santa Fe RoadRunners).

NAHL.com sat down with Redmann to get his thoughts on the recent World Championships, his time in the NAHL and the differences on being a goaltender in both ice and inline hockey:

NAHL: Thanks for the interview, Troy, and congrats again on representing the United States and coming home with a silver medal from the World Championships. Tell us what that experience was like and what it's like to represent your country.
Redmann: Representing the United States is a very a special feeling. Going out there and putting on the red, white and blue is special because you are not only representing yourself and your teammates, but the entire country.

NAHL: What made you switch to inline hockey following your junior hockey career?
Redmann: I actually never switched from ice to strictly just inline hockey. As a kid growing up in California, I started out playing inline hockey competitively when I was 10, and actually made the switch to ice when I was 13. I dedicated myself to ice hockey until I turned 21, and that is when I headed back home to California, and back to the inline surface. Since returning, I have been able to play in the IIHF Inline World Hockey Championships for the USA National team the last three seasons.

NAHL: Besides the playing surface, what are the major differences between inline and ice hockey from a goalie's point of view?
Redmann: Well, in my opinion there isn't a whole lot difference from a goalies point of view. The bottom line is that you have to stop the puck from going into your net. There are subtle differences, with the biggest being that in ice hockey you can slide around and can challenge the shooters more. With inline hockey, I tend to stay back in my net, due to the fact that an opposing forward is usually parked on the back door looking for a one-timer. It is tough to get back over to stop the puck without being able to slide. The other major difference is that there is more quality scoring chances with inline hockey, because it is a more wide-open game. With only four players on each side, and playing on an Olympic-sized rink, there is a lot more room for the forwards to roam and make plays. I believe being an inline hockey goalie is a great tool to make your game stronger. It will teach you how to battle, and to make those saves that people don't expect to see. I love it!

NAHL: Talk about the growth of hockey in California and why so many players are recruited from there to play junior hockey and beyond.
Redmann: Hockey in California has taken huge steps in the last 10 years. The players coming out of California are playing at a very high, elite level, and it's starting to become the norm. I think it starts with the quality of coaches in the area now. A lot of the kids coming out of California play ice hockey during the winter and then play inline hockey in the summer, making it a year-round thing. I really do believe that inline hockey is a great thing for the players' skills. It teaches them patience with the puck and also seems to really develop their stickhandling and work with their hands.

NAHL: Tell us about your experience playing in the NAHL. Does any year stand out more than another?
Redmann: My time in the NAHL is something that I will always remember, especially in my last season playing for the Texas Tornado. It was the first place that I knew I was the solidified No. 1 starting goalie, so that gave me a lot of confidence. We were treated like pros and were fortunate enough to capture a national championship while I was there. It was one of the best and most fun experiences during my hockey career.

NAHL: Do you keep in touch with any of your former teammates or opponents from your NAHL playing days?
Redmann: Absolutely. The bonds you develop at that time of your life are tough to break. I have a few good friends from my days with the Tornado that I still keep in touch with. We go golfing, things like that. This year on the US National inline team we had four guys that played in the NAHL: Kyle Kraemer (Wichita Falls Wildcats/Springfield Spirit), Shawn Gawrys (St. Louis Bandits), Rafael Rodriguez (Santa Fe RoadRunners) and myself. I played against all three during my time in the league so it is fun to still talk some trash and reminisce about games we played against one another and stuff that happened.

NAHL: Your hockey resume boasts many championships. Are there any that are more special than the others?
Redmann: First would have to be the gold medal that we took home last year in 2010 at the IIHF Inline World Hockey Championships in Karlstad, Sweden, beating the Czech Republic, 4-3. It was an unreal experience winning a world championship for USA, and something that I hope to do again, especially after taking silver this year in the Czech Republic. The other would be the Robertson Cup national championship I won in 2005-06 with the Texas Tornado. That entire season was special. I'm pretty sure we won everything that season from the preseason Chowder Cup, to the South Division regular-season title, to the South Division Playoff title and then eventually the Robertson Cup in Ohio. Hard to top that.