NAHL team in Wichita Falls, TX approved for the 2020-21 season
October 15, 2019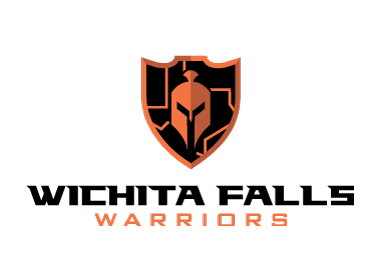 The North American Hockey League (NAHL) has announced that its Board of Governors has approved the membership application for an NAHL team in Wichita Falls, Texas owned by Robbie Hockey LLC, an entity owned and operated by Mary Anne Choi. The yet-to-be-named team will compete in the South Division beginning in the 2020-21 season and play out of the Kay Yeager Coliseum.
The NAHL has had a team in the Southern part of the United States since 1999 and the South Division first was formed in 2003. The division currently has seven teams competing in the NAHL: Amarillo Bulls (Amarillo, TX), Corpus Christi IceRays (Corpus Christi, TX), Lone Star Brahmas (North Richland Hills, Texas), New Mexico Ice Wolves (Albuquerque, New Mexico), Odessa Jackalopes (Odessa, TX), Shreveport Mudbugs (Shreveport, LA), and Topeka Pilots (Topeka, KS). Wichita Falls will be the eighth team in the South Division of the NAHL starting in the 2020-21 season.
The NAHL is in the midst of the most opportune times in its 45-year history. In the past five years, 1,400+ NAHL players have made NCAA commitments and 30 more with NAHL ties have been selected in the NHL Draft. In addition, 32% of all freshmen that played NCAA Division I hockey this past season, played in the NAHL. During the 2019-20 season, a record number of 351 NAHL made NCAA commitments, 232 of which (66%) were NCAA Division 1 commitments.
"We are excited to have Wichita Falls back in the South Division, as it was a community who showed great and passionate support for NAHL teams for many years," said NAHL Commissioner and President Mark Frankenfeld. "The growth of hockey in the South has played a large role in our league's success and the addition of the new team in Wichita Falls continues to solidify the footprint and will bring back many old rivalries, in what will now be an eight-team division. Mary Anne Choi brings an incredible amount of passion to give back to the players development and advancement and she is committed to the long-term success of this team in Wichita Falls and establishing a strong bond with the community."
The new Wichita Falls team in the NAHL will play out of the Kay Yeager Coliseum. Completed in 2003, the Kay Yeager Coliseum is the cornerstone of the complex featuring permanent seating for 6,500 people and a variety of set-up options for conventions, sporting events, concerts and more. It was formerly is the home of the Wichita Falls Rustlers (2002-04) and Wichita Falls Wildcats (2004-17) Hockey teams, who both previously played in the NAHL. The Kay Yeager Coliseum also includes an NBA-quality Basketball floor, Indoor Soccer and Football turf, locker rooms, training rooms, state-of-the-art digital scoreboard and suites.
"Years ago, hockey was a big part of Wichita Falls and I want to bring that passionate energy and hockey spirit back to the community, and put Wichita Falls back on the hockey map. We have huge plans to create an exciting and fun game day atmosphere that is second to none that all fans young and old will love. It is my hope that one day every person in the city of Wichita Falls will be proud of these players and even more proud to call this team THEIR OWN," said Choi. "We want to help our players meet their potential and reach their goals each and every year. Having our players realize their goals of playing NCAA hockey and beyond is more than just about being talented on the ice. Having a strong tie to the Wichita Falls community will be the foundation of this organization, starting with the staff down to the players, and to have honor, pride and respect for the city they are representing. These values will be exhibited both on and off the ice as a constant reminder to all those who see that we are a team that develops only the highest character with the strongest constitution. Together, we can achieve great things and I am looking forward to building a culture of success and a tradition of excellence."
The Wichita Falls NAHL team has announced a public contest to name the NAHL team. For more information, you can visit the Wichita Falls team page at:
NAHL.com/wichitafalls