IceRays, Wilderness post wins on Thursday night
October 11, 2019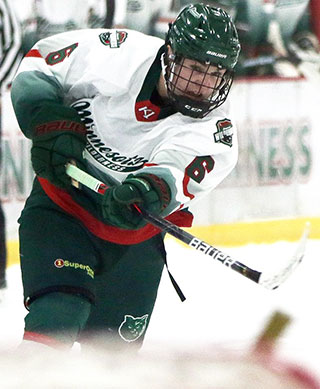 Odessa 0 @ Corpus Christi 2
- For the third straight game, the Corpus Christi IceRays blanked the Odessa Jackalopes. This time it came on home ice as the IceRays played in front of their home crowd for the first time this season. Cal Sandquist turned aside all 37 shots fired in his direction for his second consecutive shutout. Erik Bargholtz scored both goals for Corpus Christi. Kyle Schroder ended up with a pair of assists while Ryan Coughlin also picked up a helper in the win. Aaron Randazzo took the loss as he stopped 23 of 25 Corpus Christi shots.
Boxscore
Austin 2 @ MN Wilderness 3 (SO)
- Zach Michaelis' goal in the fourth round of the shootout completed the comeback for the Minnesota Wilderness over the Austin Bruins. The Wilderness found themselves down 2-0 after Dante Sheriff and Ben Almquist scored for Austin in the first period. After a scoreless second, the Wilderness found the back of the net as Kimball Johnson notched his first goal of the year just 1:10 into the third period. The score would remain the same until Nate Horn lit the lamp with 2:32 to play in regulation. After a scoreless overtime, the teams headed to the shootout. The first 7 shooters were unsuccessful until Michaelis beat Jxon Friedman on the blocker side. Kaleb Johnson stopped 36 of 38 in 65 minutes of action and denied all four shooters in the skills competition. Friedman ended his night with 19 saves.
Boxscore