NAHL adds former NHL official Rob Martell to Department of Player Safety
October 2, 2019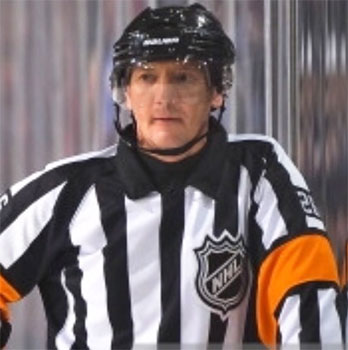 The North American Hockey League (NAHL) is pleased to announce that Rob Martell has been added to the Department of Player Safety and will be in charge of and oversee the NA3HL as a part of his new responsibilities and duties.
The goal of the Department of Player Safety is to make the game as safe as possible for players while preserving the intensely competitive, physical and passionate nature of hockey. The Department of Player Safety also will continue to educate all team personnel about a safer on-ice environment and the implementation of greater respect for the well being of all players in the NAHL and NA3HL.
The Department of Player Safety was originally created in 2014 and is headed up on a full-time and exclusive basis by Mark Faucette, who currently in the same role with the NAHL. It also includes Keith Kaval, who is the Director of Officiating for both the NAHL and NA3HL.
"Hockey has continued to evolve where the focus now more than ever is on skill and speed, so it is very important that we are doing everything we can to protect our players and provide them with a safe environment to showcase their skills. Player safety remains at the forefront of our mission, so adding someone like Rob Martell to our exclusive Department of Player Safety continues to ensure that we are doing everything we can to provide a safe and competitive environment for our players," said NAHL Commissioner and President Mark Frankenfeld. "The NAHL and NA3HL continues set the standard in our industry and be at the forefront of player safety, so the addition of Rob is another step in the process of being the best we can be."
Originally from Winnipeg, Manitoba, Martell moved to the United States in the early 1990's while working for the NHL in their Referee Trainee program beginning in 1987, which included the WHL, OHL, QMJHL, CCHA, ECHL, IHL and AHL. Hired full-time by the NHL in 1992, he continued to work in AHL and IHL working his first NHL game in Ottawa in 1996. Martell worked over 900 professional games, including two Turner Cup finals (1994 & 1996) and the IHL All-Star Game in Houston, Texas in 1996.
Martell then graduated to the NHL in 1999-00 and worked 1,004 career NHL games including the 2008 NHL All-Star Game in Atlanta and NHL Premier Series games in Helsinki, Finland and Belfast, Ireland in 2010.
Following his retirement from the NHL in 2016, he joined the USA Hockey Officiating Development Program as an Officiating Coach covering SPHL, USHL, NAHL and NA3HL. Martell also has his USA Hockey Level 4 coaching certification and helps out at his local arena in Florida, where he now lives.