Wild's Vandercook decides on Northern Michigan
June 14, 2011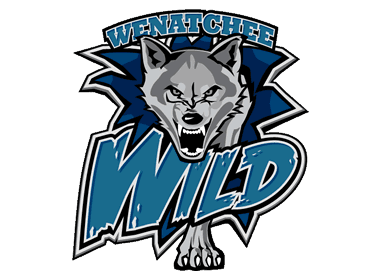 Former Wenatchee Wild captain D.J. Vandercook is going back to Michigan for the next stage of his hockey career.

A native of Farmington Hills, Mich., Vandercook committed to continue his education and hockey career at Northern Michigan University (CCHA) this fall.

"It's an exciting time for myself, my family and those close to me," Vandercook said. "Every hockey player wants to play in the NHL someday, and getting to play Division I hockey gets you one step closer and Northern Michigan has given me that opportunity. Finally seeing it pay off and getting closer to the ultimate goal is really exciting for me."

Vandercook was one of the Wild's original members. He scored 30 goals and 20 assists (50 points) during the organization's inaugural NAHL season in 2008-09. He went on to record 20 points (10 goals, 10 assists) in the 2009 playoffs where the upstart Wild eventually fell to the St. Louis Bandits in the Robertson Cup championship game.

Vandercook went on to be selected in the second round of the 2009 USHL Entry Draft by the Des Moines Buccaneers. He notched 16 points (seven goals, nine assists) in 56 games with the Buccaneers in 2009-10.

The Wild reacquired Vandercook on Sept. 30, 2010. Vandercook was even better in his second stint with the Wild, scoring 22 goals with 34 assists (56 points) during the 2010-11 season while eventually becoming the team's captain.

He also earned two NAHL West Player of the Week honors and was a member of Team West, which won the second NAHL Top Prospects Tournament of the season in Ann Arbor, Mich., in February.

"He carries himself in a very professional manner," said Wild assistant coach Chris Clark. "So when he talks, people listen. When he came back, everybody wanted to hear what he had to say."

Vandercook scored three goals and three assists in seven Robertson Cup playoff games in 2011. He's the Wild's all-time regular-season career leader in assists (54) and second in club history behind Michael Di Puma in goals (52) and points (106).

"I think where D.J. improved the most (during his junior career) is in his maturity," said Clark. "When he first got here, he was an 18-year-old kid right out of high school. By the time he left, he was one of our best leaders.

"His skills improved, too. His knowledge of the game improved. He's a stronger player and a stronger person for everything he's gone through."

View the complete NAHL College Commitment List here.