26 in 26: Wilkes-Barre/Scranton Knights
September 13, 2019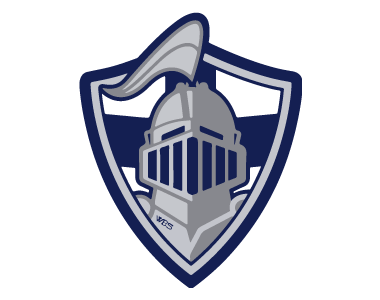 The 26 in 26 series features a look at all 26 teams in the NAHL for the 2019-20 season, with a new team being highlighted daily, leading all the way up until the start of the regular season. 26 in 26 looks into each NAHL team and will include video interviews with 26 coaches in the NAHL, as they provide fans with their expectations and outlook for the season, including taking a look at their strengths as a team and thoughts on the league. It will also take a look back on last season and how each team fared and what they accomplished.
Wilkes-Barre/Scranton Knights
Head Coach: Tom Kowal (5th Year)
2018-19 record: 26-29-5, 57 pts. (5th in the East Division)
2018-19 leading scorer: Jake Fuss (41 pts.)
2019 Playoffs: Did not qualify
2019-20 Division: East
First regular season game: Friday, September 13th vs. Johnstown Tomahawks
Home opener: Friday, September 13th vs. Johnstown Tomahawks
The 2018-19 season was a disappointing one for the Wilkes-Barre/Scranton Knights. After reaching the Robertson Cup in 2018, the Knights failed to qualify for the postseason in 2019. Despite going 6-3-1 over their last 10 games, Wilkes-Barre/Scranton finished two points behind the Northeast Generals for the final playoff spot in the East Division. It's the first time head coach and general manager Tom Kowal's team has not made the playoffs since coming into league in 2015.
"It's the first year that we didn't succeed in our goal of reaching the playoffs. We think we've made some adjustments, brought in some great hockey players and we're preparing to make the playoffs this season to make sure we don't fall short again," said Tom Kowal.
The Knights will be returning six players who have already earned NCAA Division I commitments so they will loaded with high talent on both ends of the ice.
"The returners I'm looking forward to having back starts in goal with Zach Stejskal coming back for his second season before he goes off to Minnesota-Duluth. On the blue line, we have Jordan Strand coming back. We're really looking forward to him leading our power play and playing some big minutes for us," said Kowal. "Up front, we have Gabe Temple, Zac Currie, Lincoln Hatten, coming off an injury last season, Anthony Mastromonica and Johnny Kalijan. Those are players from day one to show the newcomers the way we play Knights hockey."
Zach Stejskal could be the cornerstone of this team as the Knights will aim to ride him to a postseason and Robertson Cup berth. The Cohasset, Minnesota native played in 48 of the Knights' 60 games in 2018-19, posting a 25-17-5 record. His .935 save percentage led all qualified goalies in the NAHL and his six shutouts were tied for second in the league.
Gabe Temple returns for his third season in a Knights uniform. The Michigan Tech commit had 18 goals and 36 points last season in 59 games played. Temple was named to the NAHL Top Prospects Tournament in February as a member of the Selects Blue team. He scored a goal in the two game showcase. He also represented the Knights with Team NAHL in the Sirius Junior Club World Cup in Sochi, Russia in August.
Tyrone Bronte will also be a key piece for the Knights in 2019-20. After posting 15 goals and 35 points in 2017-18, Bronte only had 14 goals and 33 points this past year. If he could take his game to the next level, the Bemidji State University commit could be one of the top scorers in the NAHL this season and be the a catalyst for a Robertson Cup run for the Knights.
"Two years ago, we were fortunate enough to make it to the Robertson Cup and we've really set that as the standard we want to get to every year but you got to make the playoffs first," said Kowal. "We're really looking to get a good start right off the bat in the East Division and making sure we win enough hockey games to get us into the playoffs. Our second and biggest goal is that we want to move as many kids on to college hockey as we can. We feel that we have a great group of kids that are very talented."
The Knights have veterans at all positions and are poised to make a run back to the Robertson Cup. They have a chip on their shoulder after not qualifying for the playoffs last year. All the ingredients are there for the Knights to have a big year in the East Division and they're hoping it leads to a Robertson Cup championship next May.