Bobcats' Auvenshine commits to Massachusetts
June 3, 2011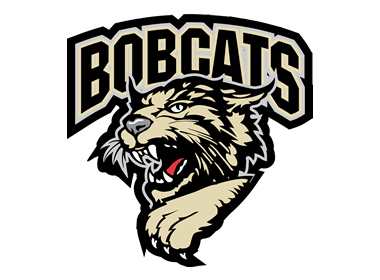 The Bismarck Bobcats have announced that forward Emerson Auvenshine has committed to the University of Massachusetts (Hockey East) for the coming fall.

Auvenshine, a 20-year-old from Eaton Rapids, Mich., totaled 11 goals for 22 points in 54 regular-season games this past season.

"I started getting into serious discussions with (Minutemen head) Coach (Don) Cahoon and his staff right after the (NAHL) Top Prospects Tournament in Ann Arbor (Mich., in February)," recalled Auvenshine, who struck for one of the most memorable goals of the 2010-11 season - a game-winner with 57 seconds left in regulation of Game 5 against Alexandria in the Central Division semifinals.

"From there, I realized it would be a good fit since a lot of the bigger guys from this past season were graduating so I'd have a chance to compete for playing time as an energy guy right away - something I did for two years as a Bobcat."

Auvenshine's story of perseverance is well-known in Bobcat country. Originally cut out of training camp in 2009, he stayed with the team as a practice player, eventually making the active roster two weeks into the season when Ryan Dunne suddenly left the team.

Pressed into service in the team's first road game of the year, he tallied a goal in his first contest at Alaska. From there, he parlayed his tenure as a 2009-10 role player into a regular spot in 2010-11 while earning the assistant captain's letter on his jersey.

Despite the allure of playing in one of college hockey's headlining conferences, Auvenshine wanted to make completely sure he was making the right choice before committing.

"I told the (UMass) coaches after our season ended that I wanted to come take a tour of campus before I made my final decision, so I headed out east in May for an official visit to Amherst," he said. "When I got a chance to see the school and meet some of the guys who'll be returning for next year's team, I knew it felt right. UMass has a beautiful campus and is a great school, so being able to experience it firsthand made it an easy decision."

With his collegiate plans in hand, Auvenshine will spend the summer preparing to compete for playing time with the Minutemen - something he says will be greatly aided by a specific aspect of his time as a Bobcat.

"Working with (Bobcats strength and conditioning coach) Mike (Salwei) at Healthways Gym for the last two years has shown me what it takes to be in top physical condition and the preparation and work ethic that he instilled in us with his program is going to help me hit the ground running as I start my UMass workout program."

Auvenshine joins 2010-11 Bobcats Ryan Faragher (St. Cloud State), Matt Gates (Alaska-Fairbanks), Charlie Mosey (Dartmouth) and Castan Sommer (Holy Cross) as Division I commits, bringing the Cats' total Division I list for the season to nine with the commitments of alums Dom Panetta (Ferris State), Dan Weissenhofer (Air Force), Ryan Jacobson (Brown) and Ryan Massa (Nebraska-Omaha).

Auvenshine's decision to play for the Minutemen also marks the third straight season a Bobcat has committed to a Hockey East program, as he follows the footsteps of Myles Harvey (2008-09, Providence) and Tom McCarthy (2009-10, Merrimack) to the eastern seaboard.
View the complete NAHL College Commitment List here.