26 in 26: Minnesota Wilderness
September 3, 2019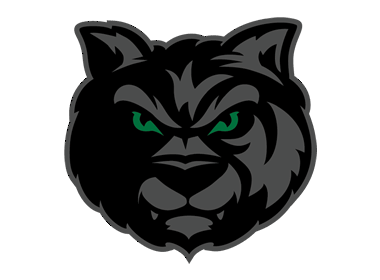 The 26 in 26 series features a look at all 26 teams in the NAHL for the 2019-20 season, with a new team being highlighted daily, leading all the way up until the start of the regular season. 26 in 26 looks into each NAHL team and will include video interviews with 26 coaches in the NAHL, as they provide fans with their expectations and outlook for the season, including taking a look at their strengths as a team and thoughts on the league. It will also take a look back on last season and how each team fared and what they accomplished.
Minnesota Wilderness
Head Coach: Jon Vaillancourt (1st Year)
2018-19 record: 26-29-5, 57 pts. (5th in the Central Division)
2018-19 leading scorer: Aaron Myers (50 pts.)
2019 Playoffs: Did not qualify
2019-20 Division: Central
First regular season game: Wednesday, September 18th vs. Topeka Pilots
Home opener: Friday, October 4th vs. Minot Minotauros
For the first time in their history, the Robertson Cup playoffs didn't feature the Minnesota Wilderness. After posting a 26-29-5 record in the grueling Central Division, the Wilderness found themselves outside of the playoff picture. This led to a change behind the bench as Jon Vaillancourt has been tabbed to lead the team for the 2019-20 season. This comes after being the head coach of the Coulee Region Chill of the NA3HL for the last two seasons.
During his time in Coulee Region, Vaillancourt led the Chill to the Fraser Cup championship tournament in his first year and followed that up with Central Division regular season championship after having a 36-9-2 record. The La Valle, Wisconsin native is ready to bring that tradition of winning back to the Wilderness program.
"Obviously last season, while I think we did a great job of moving players on to the collegiate level, we had seven NCAA Division I commitments, five Division III commitments, we ended up short on our expectations on making a run for the Robertson Cup and so that's what we're looking to do. Not only get back to the postseason and finishing off the goal of winning the Robertson Cup," said Vaillancourt.
With 12 players going to college and a few advancing to higher levels of junior hockey, there will be holes to fill in the Wilderness lineup. Vaillancourt is excited about the group he's brought in for training camp.
"One of the big holes we need to fill is our goaltending which I think we did. We have some exciting goaltenders coming in for training camp. We made a big push for our d-core, to rebuild there. We're excited about the players we have coming in up front. It's an exciting young group. We have a lot of young players from last year who are coming into their second season that we have high expectations for. It's going to be a different team, a lot of new faces but we're very excited with the team we're bringing in," said Vaillancourt.
One of those veterans returning is Nate Horn. Horn was the only Minnesota player to appear in all 60 games last season and he scored 14 goals and 42 points over that span. This will be his third season in a Wilderness uniform and with a commitment to Air Force already locked up, he surely will be doing his best to end his junior career with a championship. Horn also just finished playing for Team NAHL in the Junior Club World Cup in Sochi, Russia. He scored a goal and had an assist in the four game tournament.
A pair of hometown kids also look to help the Wilderness get back to the playoffs as Tyler Watkins returns for his second full season. From Hermantown, just up the road from Cloquet, Watkins played in 49 games a year ago and finished with 11 points. The Minnesota coaching staff expects big things from the forward in his final junior season.
On the back end, its Cloquet's own Ryan Nelson leading the blue line. His 17 points in 48 games were good for second most among defenseman on the Wilderness. Nelson will also be entering his final year of junior hockey so there's a few motivated players on this Minnesota club who look to get back into the playoffs.
Vaillancourt may be new to the NAHL but he is not new to winning. He made two deep playoff runs in the NA3HL and now has a solid team mixed with veterans and young skill players.
"Obviously our ultimate goal is to win the Robertson Cup, this program has been there before in 2015. We want to get back there, while also maintaining our proud tradition of moving players on. We want to continue to be a program that focuses on player progression, but we need to get back to the postseason and make a run for the Robertson Cup," Vaillancourt said.
Next up: Minot Minotauros