26 in 26: Corpus Christi IceRays
August 24, 2019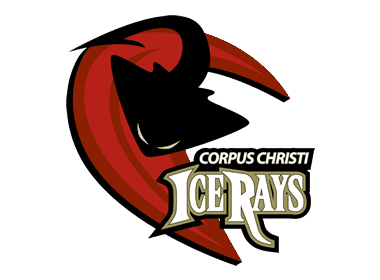 The 26 in 26 series features a look at all 26 teams in the NAHL for the 2019-20 season, with a new team being highlighted daily, leading all the way up until the start of the regular season. 26 in 26 looks into each NAHL team and will include video interviews with 26 coaches in the NAHL, as they provide fans with their expectations and outlook for the season, including taking a look at their strengths as a team and thoughts on the league. It will also take a look back on last season and how each team fared and what they accomplished.
Corpus Christi IceRays
Head Coach: Al Rooney (1st Year)
2018-19 record: 29-28-3, 61 pts. (4th in the South Division)
2018-19 leading scorer: Blake Bennett (60 pts.)
2019 Playoffs: Lost to the Amarillo Bulls in the South Division Semi-Finals, 3 games to 2
2019-20 Division: South
First regular season game: Friday, September 13th @ Topeka Pilots
Home opener: Thursday, October 10th vs. Odessa Jackalopes
The IceRays were a win away from pulling off one of the most unlikely upsets in recent North American Hockey League history. Corpus Christi finished 37 points behind Amarillo in the South Division standings but after two games in their best-of-five South Division semifinal series, it was the IceRays who stole both games in Amarillo with a chance to advance on home ice.
Ultimately, the Bulls showed what made them so great in the regular season as Amarillo won the final three games of the series to bring the IceRays' season to a heartbreaking end. The loss to Amarillo also brought an end to the Ryan Cruthers era as head coach as he left to become an assistant at his alma mater, Robert Morris University. Associate coach Al Rooney will take control behind the bench.
"We fell short," said Rooney. "We made a couple trades late in the season and we we're hoping to make a big push in the playoffs. It started out well but ultimately we fell in five games to Amarillo so we fell a little short of on ice expectations."
It was a different story off the ice. The IceRays had 18 players earn a NCAA commitment. 11 of those 18 opportunities were of the Division I variety. Rooney, who joined the club midseason, was thrilled with those results.
"We had double digit Division I commitments, we had several Division III commitments, we've lost players to the USHL. So as far as development and moving guys on, I think we exceeded expectations," Rooney said.
With that advancement, Rooney knows that there will be a lot of roles to fill for the upcoming season. "We lost a lot of forwards, I think at this point right now, I don't think we're going to have any returning forwards. Trying to replace guys like Kyle Moore, Jake Stella, Santeri Hartikainen, those types of guys. It's going to be tough to fill those shoes. We feel like we have a lot of good young talent coming in. Up front was probably our biggest need," said Rooney.
"On defense we have Kyle Gudme, we acquired him halfway through the year. He came in and stepped in right away as a big, physical shut down defenseman. So he's going to be a big part of our blue line core back there," said Rooney. "Tyler Orban, we expect him to be real steady and reliable on the back end. Those are two guys were certainly looking to bring leadership."
Up front, Rooney is confident in some of his newcomers to lead the group. "Kyle Schroeder is a guy that's an all situations guy for us. He's taken a big step forward offensively in the offseason when I've seen him in camps. He's a guy that we're looking to bring some veteran leadership. We have a lot of young skill coming in so he'll be a good guy for our team to lean on."
Rooney has been around the NAHL for quite some time and knows at the end of the day, it's all about the development of the players and getting them ready for the next level. "It's about helping guys realize their dreams and this league has done an excellent job of that," said Rooney. "The main goal is to always balance of everyone's individual goals and getting them into a cohesive team goal. I think we have the pieces right now to make that happen in an exciting way for Corpus this year."
Next up: Fairbanks Ice Dogs