26 in 26: Bismarck Bobcats
August 22, 2019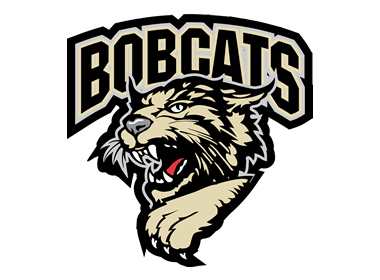 The 26 in 26 series features a look at all 26 teams in the NAHL for the 2019-20 season, with a new team being highlighted daily, leading all the way up until the start of the regular season. 26 in 26 looks into each NAHL team and will include video interviews with 26 coaches in the NAHL, as they provide fans with their expectations and outlook for the season, including taking a look at their strengths as a team and thoughts on the league. It will also take a look back on last season and how each team fared and what they accomplished.
Bismarck Bobcats
Head Coach: Layne Sedevie (10th year)
2018-19 record: 34-21-5, 73 pts. (3rd in the Central Division)
2018-19 leading scorer: Adam Stacho (51 pts.)
2019 Playoffs: Lost to the Minot Minotauros in the Central Division Semi-Finals, 3 games to 0
2019-20 Division: Central
First regular season game: Wednesday, September 18th vs. New Mexico Ice Wolves
Home opener: Friday, September 27th vs. Minnesota Wilderness
After being on the outside looking in the last few seasons, the Bismarck Bobcats returned to the postseason after a successful 2018-19 campaign. The Bobcats finished in third place in the Central Division after jockeying with Minot and Austin for positioning all season long. Ending the year with a 34-21-5 record set up a division semifinal battle with rival Minot.
Bismarck's postseason run never truly got started as the Bobcats were swept in three games by the Minotauros. The season came to a heartbreaking end as Minot's Taylor Lantz scored with 20 seconds remaining in Game 3 to give Minot a 3-2 victory.
With so many rookie players on the roster, head coach Layne Sedevie was proud of the way his team came together during the season. "We had 18 guys that hadn't played junior hockey. After the break we kind of hit our stride. I think we were four points out of playoff spot and then when you get points in 16 or 17 straight you end up almost with home ice," said Sedevie.
Players on the Bismarck Bobcats earned 11 college commitments over the course of the season. Sam Malinski, committed to Cornell, finished second on the team in goals, assists and points. He was also named to the All-NAHL 2nd Team as well as the All-Central Division Team.
Also aging out is Bismarck goaltender John Roberts. A native of Lansdale, Pennsylvania, Roberts spent three seasons in the NAHL and the last two with the Bobcats. This past year, Roberts had a record of 28-17-4 while sporting a 2.40 goals against average and a .925 save percentage. His five shutouts we're tied for third.
Of the many players the Bobcats will be returning is leading scorer from last season, Adam Stacho. From Slovakia, Adam Stacho missed 12 games this past season but still finished 51 points on the season. He also contributed three goals in Bismarck's three playoff games. Stacho has played 108 games in his two NAHL seasons and in that time, Stacho has scored 31 goals and has 92 points. He will be the offensive leader for his club this upcoming season.
Austin Jouppi will be returning for his second year of Bobcats hockey. The forward from Duluth, Minnesota tallied 14 goals in 56 games a year ago and finished the season with 41 points. That ranked him tied for ninth for all rookies in the NAHL.
In net, the Bobcats will have some new faces, but Sedevie, who has proven to be a master at helping to produce NCAA Division I goaltenders, will look to build from that position.
"You build your hockey team from the net out. We want to make sure that's sound. We've got a good group of defenseman returning and forwards too. We wanted to make sure we filled all of our needs," said Sedevie. "With junior hockey, it's a two year cycle. You look at us now and we've got a lot of core veterans returning so hopefully big things this year."
Next up: Chippewa Steel