August 21, 2019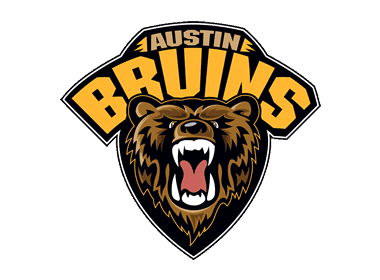 The 26 in 26 series features a look at all 26 teams in the NAHL for the 2019-20 season, with a new team being highlighted daily, leading all the way up until the start of the regular season. 26 in 26 looks into each NAHL team and will include video interviews with 26 coaches in the NAHL, as they provide fans with their expectations and outlook for the season, including taking a look at their strengths as a team and thoughts on the league. It will also take a look back on last season and how each team fared and what they accomplished.
Austin Bruins
Head Coach: Steve Howard (3rd year)
2018-19 record: 32-22-6, 70 pts. (4th in the Central Division)
2018-19 leading scorer: Dante Sheriff (67 pts.)
2019 Playoffs: Lost to the Aberdeen Wings in the Central Division Semi-Finals, 3 games to 1
2019-20 Division: Central
First regular season game: Wednesday, September 18th vs. Jamestown Rebels
Home opener: Friday, October 4th vs. Aberdeen Wings
Throughout the 2018-19 season, the Austin Bruins kept pace in the extremely competitive Central Division, they flirted with home ice advantage in the first round of the playoffs but a 4-6 record over their last 10 games dropped them to 4th place in the Central. They finished with a record of 32-22-6 good for 70 points. In the division semifinals, the Bruins ran into the eventual Robertson Cup champion Aberdeen Wings and saw their season end after a hard fought four game series.
Despite the early playoff exit, head coach Steve Howard was pleased with his third season behind the Bruins bench, sighting his team's response to adversity. "Looking back on, with the amount of injuries we had, for us to make the playoffs and actually make a bit of a run, I enjoyed the season. It was a good ride, I enjoyed the season, I liked the group of guys we had. I was happy with the season overall, it's just, you always want to win the last game," said Howard.
The Bruins will add 16 NCAA commitments to their resume with 12 of those commitments being Division I opportunities. Among the departures is team captain and three-year veteran Lane Krenzen. In his final year of junior hockey, Krenzen delivered nine goals and 28 points in 57 games played. He'll be playing his college hockey at Denver University. Replacing Krenzen is a top priority for Howard.
"We want to fill in our leadership roles that we lost. Our captain for two years, Lane Krenzen, is off to Denver. That's a big hole to fill. We're hoping to have somebody fill that role and log a lot of time on the back end like he did," said Howard.
With a young team team last season in Austin, there are plenty of returning players who can have a bigger impact on this year's club, one of them being Dante Sheriff. The team's goals and points leader in 2018-19 comes back with a commitment to Mercyhurst in his back pocket. The native of Toronto, had 26 goals and 67 points a year ago and will aim to become the second 30 goal scorer in Austin Bruins history.
On the blue line, Jed Pietila will lead the group. From Howell, Michigan the veteran defenseman scored 8 goals and finished with 31 points in his second full NAHL season. Pietila led all Austin defenseman in points last year.
Garrett Dahm, the forward from Swansea, Illinois, will be entering his third full season with the Bruins and is coming off a season in which he scored 14 goals and had 40 points, good for fourth on the club. Dahm is also committed to Mercyhurst University and will be counted on to lead the Bruins core.
The Bruins will be looking to make a bigger splash in the Central Division this season and get back to the Robertson Cup. "It's a long season and our focus has to be staying extremely motivated as a group to succeed for each other," said Howard. "We have to stay hungry the entire season or it doesn't work.
Next up: Bismarck Bobcats