August 20, 2019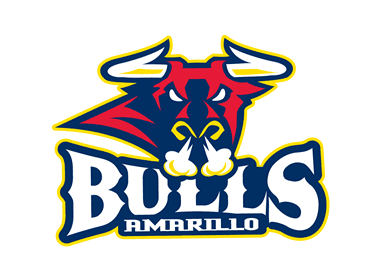 The 26 in 26 series features a look at all 26 teams in the NAHL for the 2019-20 season, with a new team being highlighted daily, leading all the way up until the start of the regular season. 26 in 26 looks into each NAHL team and will include video interviews with 26 coaches in the NAHL, as they provide fans with their expectations and outlook for the season, including taking a look at their strengths as a team and thoughts on the league. It will also take a look back on last season and how each team fared and what they accomplished.
Amarillo Bulls
Head Coach: Rocky Russo (3rd Year)
2018-19 record: 46-8-6, 98 pts. (1st in the South Division)
2018-19 leading scorer: Logan Jenuwine (104 pts.)
2019 Playoffs: Won South Division, lost to the Aberdeen Wings in the Robertson Cup Semi-Finals, 2 games to 1
2019-20 Division: South
First regular season game: Monday, September 16th @ Topeka Pilots
Home opener: Friday, September 27th vs. Shreveport Mudbugs
After four consecutive seasons of missing the postseason, the Amarillo Bulls had one of their best seasons in franchise history. Amarillo's high flying offense and stifling defense propelled them to run away with the South Division regular season championship, winning the division by 28 points.
That regular season domination did not continue into the playoffs as the Bulls were pushed to the brink of elimination in the South Division semifinals by the Corpus Christi IceRays. After dropping the first two games of the series on home ice, Amarillo won three straight games to advance to the South Division Finals. The Bulls would need another Game 5 victory against Shreveport to be crowned the South Division playoff champions and earn a birth in the Robertson Cup.
As the #2 seed in the tournament, the Bulls would draw Aberdeen in the Robertson Cup semifinals. After winning Game 1 of the best-of-three-series, Amarillo was a win away from a title game appearance. However, a heart breaking overtime loss in Game 2, set the stage for a decisive Game 3, where the Bulls saw their offense come up short and their season come to an end.
While head coach Rocky Russo has always wanted to bring the Bulls back to prominence, even he admitted the turnaround came sooner than expected. "It was my expectation to return the program back to what it was from 2010 to 2013. I did not expect it to happen quite as quickly as it did. I thought our recruiting in year one was really good leading into year two. We built a great culture and did some things to speed the process up."
In total, the Bulls saw 13 of their players receive a NCAA opportunity, with 11 of those coming at the Division I level. Included in that group is NAHL Most Valuable Player and Forward of the Year Logan Jenuwine. The Arizona State commit scored 60 goals in 59 games played, setting the NAHL single season goal scoring record. He was also the sixth player in the history of the league to finish with over 100 points for the year. The Bulls will also have to replace one of the league's best blue liners in Brenden Datema, committed to Michigan Tech as well as both of their goaltenders from the 2018-19 season.
"That's part of this process," Russo explained. "Our job is to develop guys and move them on to play NCAA Division I hockey and become student-athletes at that level. If you're doing that job properly, you're going to lose half your team every year so we we're prepared for that."
"You're not going to find another 60 goal scorer. There's a reason that record stood as long as it did," Russo said. "I think we've done some things to replace some scoring. It's not all going to come from one guy or one line. We're going to be a little deeper than we were last year."
There are no easy nights in the South Division and every game will be a dogfight, but Russo is confident in his staff's efforts this offseason and in the future of his club.
"I think we did a good job with our recruiting class. I like our tenders quite a bit, we have a few guys that can come in and make an impact. Our draft was something where if we hit on a few guys, they're going to be very impactful," Russo said.
Next up: Austin Bruins