Wildcats' Hoshaw headed to American International
May 25, 2011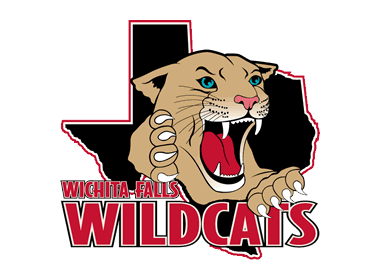 The Wichita Falls Wildcats have announced that defenseman Steven Hoshaw has committed to American International College (Atlantic Hockey) for the coming fall.

Hoshaw, a 21-year-old from Vista, Calif., recorded a goal and 11 assists in 56 regular-season games this past season.
"I'm very excited and looking forward to joining the Yellow Jackets and (AIC head) Coach (Gary) Wright this fall," said Hoshaw. "Just like any other hockey player, Division I was my ultimate goal and, once you have that opportunity, there's no question but to jump on it.
"AIC has a great returning class and a lot of excellent leadership. I'm excited to see how we stand up against our opponents next season."

Hoshaw, who competed in the first North American Hockey League (NAHL) Top Prospects Tournament of the season which was held in Massachusetts in December, credits his time with the Wildcats for much of his development.
"Wichita Falls was a great way to end my junior career. I was honored to be captain and to lead a great bunch of guys," he said. "The people and the community around Wichita Falls were very supportive and helped me develop into a better person; I couldn't have asked for anything more."

View the complete NAHL College Commitment List here.