Niagara lands Corpus Christi's Benedict
May 19, 2011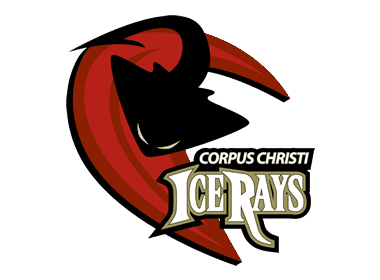 The Corpus Christi IceRays have announced that forward Michael Benedict has committed to Niagara University (Atlantic Hockey). The 20-year old will begin his collegiate career in the fall.

"On behalf of the IceRays organization, we'd like to congratulate Michael and wish him the best in his future hockey endeavors," said IceRays general manager Pat Dunn. "Michael is nice young man and will forever be remembered as an IceRay."

The Eden, N.Y., native will not be far from home as the Niagara campus, situated in Lewiston, N.Y. is roughly an hour away - a factor which was an added benefit for Benedict.

"I'm so thrilled to make this decision," said Benedict, who competed in both North American Hockey League (NAHL) Top Prospects Tournaments in 2010-11. "To have it be so close to home after spending the past two years far away is a very big deal for me."

This past season - Benedict's second in the NAHL - was his most successful. Featured on the top line for the majority of the season, he led the team in goals with 24 and was second in points with 44. He was the team's iron man as well for being the only player to play in all 58 games.

Benedict becomes the third Corpus Christi player to commit to a Division I school, joining Colton Saucerman (UMass-Lowell) and Mychal Monteith (Mercyhurst, 2012).

Assistant coach Justin Quenneville recognized Benedict's contributions and dedication to improving his game.

"Mike is well deserving of this opportunity and I know he'll excel at the next level," said Quenneville. "He was a leader for us on and off the ice, but his work ethic and character is what caught my eye the most.

"On top of being a huge offensive producer for us, his defensive game was counted on time after time. He came to work every night for us, played injured some games, won big draws for us, scored big goals when we needed them and did the little things that was asked of him day in day out."

"Losing Mike is a huge hole for us to fill, however our goal is to help get these young men on to the next level," Quenneville added. "This is a great accomplishment for Mike and his family. We're all proud of him and I know he'll continue to be succesful on and off the ice at Niagara just like he was here."

For Benedict, this is just the first step in realizing his dream.

"The (Niagara) coaching staff told me they've had some very good forwards graduate recently and that they'd like me to step up into a role," he added. "The job is there for the taking."

In addition to receiving the IceRays' Player of the Year award following the season, Benedict received the team's Community Service award for his commitment in being active in the community.

View the complete NAHL College Commitment List here.