Bandits' Smith, Comunale headed to UConn
May 18, 2011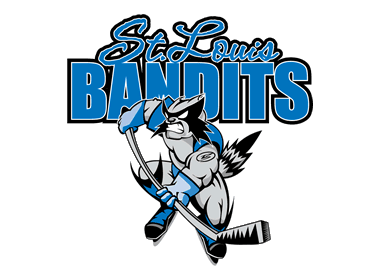 The St. Louis Bandits have announced that forward Brad Smith and goaltender Tom Comunale have committed to the University of Connecticut (Atlantic Hockey) for the coming fall.

In addition, forward Isak Quakenbush has committed to the University of Windsor in Ontario, Canada.

"We're extremely happy for these three student-athletes," said Bandits assistant coach Trevor Stewart. "All of them made positive contributions during their time in St. Louis and are very deserving of their college opportunities."

Smith, who competed in the first North American Hockey League (NAHL) Top Prospects Tournament of the season, which was held in Massachusetts in December, tallied 31 goals for 49 points in 58 regular-season games this past season. The 20-year-old from Trenton, Mich., was also a plus-15.

Comunale, a Pittsburgh native, led all NAHL goaltenders with a 1.75 goals-against average in 2010-11 to go along with a .925 save percentage. The 20-year-old graduate of the North American Prospects Hockey League posted a 15-7-1 record in 25 appearances.

Quakenbush, a 21-year-old from Fairbanks, struck for 11 goals for 29 points in 57 regular-season games this past year. He was also a plus-16.

All three have GPAs of over 3.5 and will be great additions to their college teams' rosters," Stewart added. "We wish them nothing but the best as the move on to the next stage of their careers on the ice and in the classroom."

View the complete NAHL College Commitment List here.