Chuard, Mudbugs push South Finals to limit with Game 4 shutout
May 3, 2019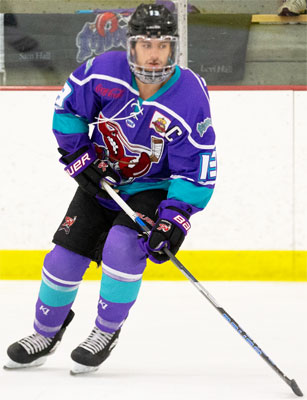 South Division Finals, Game 4: Amarillo 0 @ Shreveport 2 (Series tied 2-2) – Facing elimination from the playoffs, the Shreveport Mudbugs got an outstanding performance from their goaltender Leo Chuard, who stopped all 40 shots that came his way to lead his team to a 2-0 shutout win at home in Game 4 of the South Division Finals. The series now shifts to a 5th and final game to determine who will move onto the Robertson Cup Championship on Sunday, May 5th in Amarillo at 7pm.
After a scoreless 1st period, which saw a combined 31 shots, including 18 from Amarillo, the Mudbugs would strike late in the 2nd period as Gueorgui Feduolov would put home a rebound from in close with assists to Jay Feiwell and Conor Witherspoon.
The score would remain 1-0 until the very end of regulation as the Bulls tried their best to tie things up, but Chuard was there are every turn, which included a couple of breakaway saves.
Late in the 3rd period, Feiwell added an empty-net wrap-around goal to secure the win and send the South Division Finals to a fifth and deciding game.
Bulls goalie Justin Evenson allowed just one goal on 38 shots from Shreveport, ending with 37 saves on the night.