Combat named Official Equipment Supplier of NAHL
May 12, 2011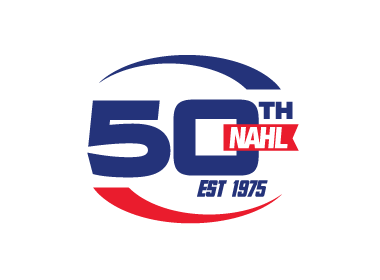 FRISCO, TEXAS - The North American Hockey League (NAHL) has announced that Combat Hockey has been named the Official Equipment Supplier of the NAHL.

Combat will also serve as the Preferred Equipment Supplier of the Tier III Junior A North American 3 Hockey League (3HL) and the Tier I Midget and Bantam North American Prospects Hockey League (PHL).

As part of the three-year agreement, Combat will be the exclusive provider of hockey sticks, pants and gloves to the NAHL.

"Combat has demonstrated a strong commitment to the NAHL, 3HL and PHL and we couldn't be happier to partner with such a reputable organization," said NAHL commissioner Mark Frankenfeld. "Its experienced management team, outstanding customer service and quality product are sure to bring all three organizations to new levels as we continue to provide our student-athletes with the very best in equipment."

"We're thrilled with this exclusive partnership with the NAHL," said Steven Sutherland, president of Combat Sports. "The on-ice product, combined with the geographical makeup of the NAHL, 3HL and PHL, allows us to showcase our line of performance-enhancing equipment across the United States at an elite level of hockey."

Combat will sponsor the NAHL Player of Week, Goaltender of the Week, Player of the Month and Goaltender of the Month awards, as well as the Robertson Cup Championship All-Tournament Team. It will also sponsor the 3HL Player of the Week and Player of the Month awards and will be recognized as a sponsor at all NAHL and PHL events.

"We're proud to partner with three first-class organizations in the NAHL, 3HL and PHL," said Scott Brown, U.S. national sales manager of Combat Hockey. "With their solid reputations across the hockey community, coupled with our product line that's second to none and commitment to providing the very best to our customers, it's a relationship that offers plenty of potential."

"The NAHL consistently produces Division I college players, as well as NHL draft picks, which represents an excellent opportunity to get our product in the hands of tomorrow's stars - something that's very appealing to us as a company," Sutherland added. "Ultimately, we're proud to work with such an exceptional organization with exceptional players and feel this fits well with our world-class team."

Combat will also offer special team pricing and personal team service to every participating 3HL team and PHL program and youth teams within their associations.

"This is a great opportunity for Combat and we're looking forward to working with each and every organization," Brown added. "We're excited to be a part of three growing leagues that want the very best for their players, on and off the ice."

"Given Combat's enthusiasm for the NAHL, 3HL and PHL and their continued success, all the pieces are in place for a prosperous relationship," Frankenfeld added.

About Combat Sports…
Combat Sports has been extremely successful the past 10 years as the fastest-growing North American baseball/softball bat, hockey stick and lacrosse shaft manufacturing company. It's been supplying composite and hybrid composite products for both its own brand as well as high-end brand name companies since 1998. Combat has a reputation for its premier and innovative composite technology with the latest composite advancements in performance and durability servicing players from the grassroots level to the elite professional levels. For more information on Combat Sports, visit CombatSportsGroup.com.