NAHL Alumni Update: Frozen Four
April 11, 2019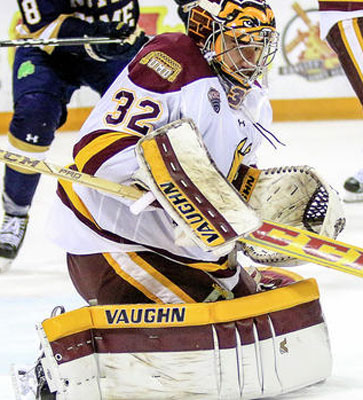 The 2019 NCAA Frozen Four, the national championship for men's Division I ice hockey, will take place April 11-13 at the KeyBank Center in Buffalo, New York. The four-team field is set. Massachusetts, Denver, Minnesota Duluth and Providence are still competing for the title.
Frozen Four Schedule
April 11: Minnesota-Duluth vs. Providence, 5pm
April 11: UMass vs. Denver, 8pm
April 13: Championship Game, 8pm
A total of 30 NAHL alumni will be taking part in the Frozen Four. All 16 teams that began the tournament two weeks ago had at least three NAHL alumni on their roster. In total, 127 NAHL alumni were on the 16 rosters of teams that began the event.
The only other junior league in North America with more alumni playing in the NCAA Division I Championship Tournament than the NAHL is the USHL. In addition, 32% of freshmen playing NCAA Division I hockey are alumni of the NAHL.
NAHL alumni breakdown of Froze Four teams:
Minnesota-Duluth: 11
Denver: 8
Massachusetts: 7
Providence: 4
Three of the four teams have goaltenders that previously played in the NAHL.