Warriors win play-in, advance to Robertson Cup
April 29, 2011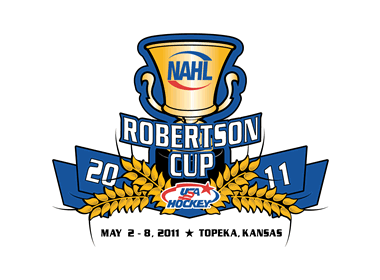 The Michigan Warriors earned the North American Hockey League's fourth and final berth to the Robertson Cup Championship Tournament after their 6-5 double-overtime victory over the Bismarck Bobcats in Game 2 of the best-of-three Robertson Cup Playoffs play-in series on Friday night at the Kansas Expocentre in Topeka, Kan.

Defenseman Ryan Trenz notched the game-winning marker in double-OT for the Warriors, and forward Kevin Gibson rang up a goal and two assists in regulation. Between the pipes, Army recruit Robert Tadazak turned aside 39 shots.

View the box score here.

The North Division champion Warriors, who will be the No. 3 seed at the Robertson Cup Championship Tournament, which will be held from May 3-7 at the Kansas Expocentre, won Game 1 of the play-in series on Thursday, 1-0.

The other three teams to advance to this year's Robertson Cup Championship Tournament are the host Topeka RoadRunners (No. 4 seed), South Division champion Amarillo Bulls (No. 2) and West Division champion Fairbanks Ice Dogs (No. 1).

For more information on the Robertson Cup Championship Tournament, visit RobertsonCup.com.