Warriors blank Bobcats in Game 1 of play-in series
April 28, 2011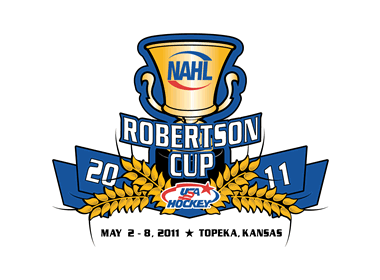 The Michigan Warriors won the first game of the best-of-three play-in series of the Robertson Cup Playoffs, 1-0, on Thursday night at the Kansas Expocentre in Topeka, Kan.

Warriors goaltender Robert Tadazak turned aside all 27 shots he faced to pick up the shutout, and forward Tyler Perpich scored the only goal of the game in the second period with forward Brad Chapman and defenseman Michael Szuma assisting.

"Both teams came out and showed a little nervousness, and it was a matter of both teams settling down," said Warriors head coach Moe Mantha. "For a lot of these guys, it's the first time experiencing a type of game like this, where they know one team advances and one team goes home after tomorrow night.

"We played pretty smart hockey, worked hard and competed hard."

"We had chances, but the bumps didn't go our way tonight," said Bobcats head coach Layne Sedevie.

Bismarck goaltender Ryan Faragher stopped 25 shots in defeat.

"Right now, it's two good goalies battling each other, and two division winners battling, so it's good hockey," said Mantha.

"Our backs are against the wall and we just have to win one to turn this into a positive, so we'll see what happens tomorrow night," said Sedevie.

View the box score here.

Game 2 of the series is scheduled for Friday night (7 p.m.) with Game 3, if necessary, to follow immediately afterwards.

The winner of the play-in series will advance to the Robertson Cup Championship Tournament, which will be held from May 3-7 at the Kansas Expocentre, as the No. 3 seed.

The other three teams to advance to this year's Robertson Cup Championship Tournament are the host Topeka RoadRunners, South Division champion Amarillo Bulls and West Division champion Fairbanks Ice Dogs.

For more information on the Robertson Cup Championship Tournament, visit RobertsonCup.com.