Bobcats-Warriors play-in series schedule announced
April 26, 2011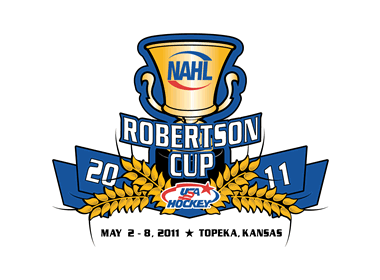 The North American Hockey League (NAHL) has announced the schedule for the best-of-three play-in series of the Robertson Cup Playoffs between the Central Division champion Bismarck Bobcats and North Division champion Michigan Warriors.

All games will be played at the Kansas Expocentre in Topeka, Kan., home of the Topeka RoadRunners and host of the Robertson Cup Championship Tournament, which will be held from May 3-7.

Game 1 will be played on Thursday, April 28 and Game 2 will be played on Friday, April 29. Both games are scheduled for 7 p.m. Central time.

In the event the series is tied 1-1 after two games, a third mini-game will be played immediately following Game 2 to determine the winner, which will advance as the No. 3 seed to the Robertson Cup Championship Tournament.

"After exploring all of our options regarding where to host the play-in series, it was determined it was in the best interest of the participating players, from a travel perspective, to play the games in Topeka," said NAHL commissioner Mark Frankenfeld. "This gives both teams plenty of rest leading up to the play-in series and, for the winner, time to prepare for the Robertson Cup Championship Tournament."

With a higher point total in the regular season - Michigan totaled 76 over Bismarck's 67 - the Warriors will be the home team throughout the series.

The other three teams to advance to this year's Robertson Cup Championship Tournament are the host RoadRunners, South Division champion Amarillo Bulls and West Division champion Fairbanks Ice Dogs.

For more information on the Robertson Cup Championship Tournament, visit RobertsonCup.com.