Bandits grad Kinkaid signs with NHL's Devils
April 18, 2011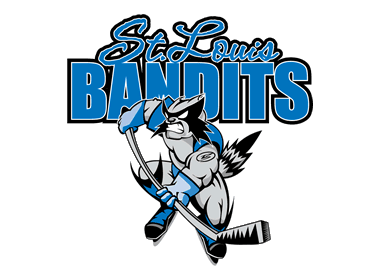 The New Jersey Devils have signed goaltender Keith Kinkaid, who played in the North American Hockey League (NAHL) with the St. Louis Bandits during the 2008-09 season, to an entry-level contract.
In his season with the Bandits, Kinkaid helped lead the team to its third straight Robertson Cup championship while being named most valuable player of the playoffs. During his lone NAHL campaign, Kinkaid was also named the league's MVP, Goaltender of the Year and First Team All-NAHL.
"My experience in the NAHL has brought me to where I am now," said Kinkaid. "We had a great season in St. Louis and that helped many of us with our future hockey careers."

Kinkaid, 21, joins the Devils organization after spending the past two seasons at Union College (ECAC). He appeared in 38 games overall this past season, posting a 25-10-3 mark with three shutouts and a 1.99 goals-against average.

The 6-foot-3, 180-pound netminder completed the season ranked first in ECAC conference games in wins (17) and goals-against average (1.90). He helped lead the Dutchmen to its first-ever NCAA tournament appearance, making 26 saves in a 2-0 loss against eventual NCAA champion Minnesota-Duluth, as well as its first Cleary Cup, marking a first-place finish in the ECAC.

Kinkaid, from Farmingville, N.Y., was named a 2010-11 AHCA First Team All-American, as well as First Team All-ECAC. He was also the recipient of the Ken Dryden Award as the league's top goaltender. His collegiate totals include a 37-18-6 mark with four shutouts and 2.18 goals-against average in 63 appearances. In 2009-10, he was named to the ECAC All-Rookie Team while earning Third Team All-ECAC honors.

Kinkaid will attend his first NHL training camp in September.
"It definitely helped my development being a part of the Bandits and they've kept in close contact helping me where I've needed it," added Kinkaid. "I owe a big thanks to them for helping me through my career."