Canisius calls on Bruins' Asmundson
April 8, 2011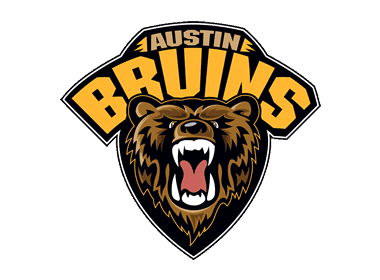 The Austin Bruins have announced that goaltender Keegan Asmundson has committed to Canisius College (Atlantic Hockey) for the coming fall.

Asmundson, a 20-year-old from Mayville, N.D., fashioned an18-18-2 record in 39 regular-season appearances this year to compliment a 2.68 goals-against average and a .923 save percentage.

"Canisius is a great school with a rich tradition," Asmundson said of the college, which is located in Buffalo, N.Y. "After talking with (head) Coach (Dave) Smith and (assistant) Coach (John) Daigneau, it was an easy choice for me to become a Golden Griffin. I'm excited for the opportunity to compete for playing time and contribute to the team."

"Keegan was determined to play at the Division I level and was able to accomplish his goal because of a relentless work ethic to make himself better each day," added Bruins head coach Chris Tok.

Asmundson, who began his North American Hockey League (NAHL) career with the North Iowa Outlaws, is the second player from this year's Bruins team to commit to a Division I program, joining defenseman Trevor Waldoch (Air Force Academy).

"Keegan became a fierce competitor during the season and was a pleasure to work with," said Tok. "The Bruins family wishes him the best of luck."

Asmundson credits his seasoning in the NAHL, particularly his year with the Bruins, for helping him land his Division I opportunity.

"My time in Austin was a great," he said. "My teammates and the coaching staff put me in a position to be successful and help me reach the D-I level. I wish the city and the Bruins organization nothing but the best."

View the complete NAHL College Commitment List here.