Jr. Blues and Steel win in Alaska on Thursday night
January 18, 2019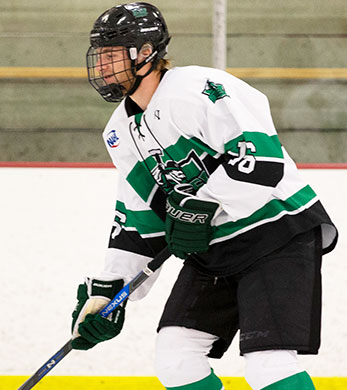 Springfield 4 @ Kenai River 2
– Nikita Kozyrev had a big night, scoring a goal and adding two assists as the Jr. Blues went on the road and improved their playoff position with a 4-2 win in Kenai River on Thursday night. The Jr. Blues lead over the Brown Bears for the 4th and final playoff spot extended to seven points as the Brown Bears lost their 4th straight. After an opening goal from Kenai's Zach Krajnik, the Jr. Blues took a 2-1 lead with goals from Max Brainin and Kozyrev. JJ Boucher tied the game in the 2nd period for the Brown Bears with his 3rd goal of the season. The Jr. Blues put away the game with two goals in the 3rd period less than a minute apart from one another with tallies from Nick Techel and Brandon Puricelli. Jack Williams made 25 saves in the win, while Dennis Westergard made 30 saves in the loss.
Boxscore
Chippewa 3 @ Fairbanks 1
– Steel goalie Igor Samokhvalov moved his season record to a perfect 4-0 as he stopped 32 of 33 shots in a 3-1 win in Fairbanks on Thursday. In the 1st period Fairbanks rookie Parker Brown scored the team's lone goal, beating Samokhvalov on an Ice Dogs power play 9:42 into the first period. Brown's 11th goal of the season tied it 1-1, as Brendan Ogle gave the visitors an early advantage just 4:08 into the contest. The Steel took a 2-1 lead in the 2nd period with a goal from Connor Szmul and then salted the game away with a 3rd period goal from Jacob Dirks. Nate Reid took the loss in goal for Fairbanks, making 21 saves.
Boxscore