NAHL approves sale, relocation of Owatonna membership
March 30, 2011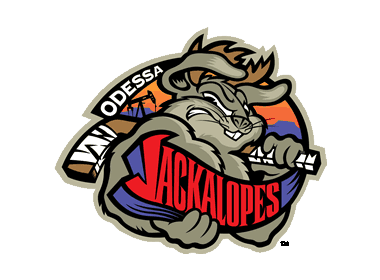 The North American Hockey League (NAHL) has announced that its Board of Governors has approved the transfer of membership and relocation of the Owatonna Express to Odessa, Texas, for the 2011-12 season.
The team will change its name to the Odessa Jackalopes and play its home games out of the 5,131-seat Ector County Coliseum in Odessa.
"We're excited to welcome the Jackalopes to the North American Hockey League family," said NAHL commissioner Mark Frankenfeld. "Odessa already boasts a long and proud hockey tradition and, with an experienced ownership group and management team committed to its continued success, we have no doubt the organization will flourish, both on and off the ice."
Before joining the NAHL, the Jackalopes served as the Central Hockey League AA affiliate of the New York Islanders. Their head coach is Paul Gillis, who spent over a decade as a player in the NHL and another decade coaching in the professional ranks. He is assisted behind the bench by Matt Cressman.
"The Jackalopes will be celebrating their 15th anniversary of hockey in the Permian Basin next season, and this move to the NAHL will allow us to continue to have hockey here for another 15 years and beyond," said Jackalopes general manager Joe Clark. "Our fans expect to see an entertaining product on the ice, and they'll get it.
"Players in the NAHL, including those in a Jackalopes jersey, have their whole careers in front of them," Clark added. "We'll do whatever it takes to help these young men launch their careers and move to a higher level, just as we've done in the past."
The Jackalopes are the fifth NAHL team to call Texas home, joining the Amarillo Bulls, Corpus Christi IceRays, Texas Tornado and Wichita Falls Wildcats.
"Odessa's addition is sure to not only strengthen the already-spirited rivalries amongst our existing Texas teams, but ease the travel demands of our student-athletes as they strive for excellence not only on the ice, but in the classroom and community as well," said Frankenfeld.
The Owatonna market has been part of the NAHL since the 2005-06 season. In its first year as the Southern Minnesota Express, the team won the league's Central Division regular-season title. It also made two appearances in the Robertson Cup Championship Tournament (2006 and 2007) in addition to developing and advancing dozens of players to the collegiate and professional ranks.
"I can't say enough about Owatonna and what it's meant to our league, " Frankenfeld said. "It's a great hockey community and one that's provided so many great opportunities for our student-athletes over the years."
The Jackalopes will hold a pre-draft camp from May 13-15 at Center Ice of Dupage in Glenn Ellyn, Ill. More information and registration forms can be found on the team's official Web site, jackalopes.us.