Chippewa Steel announce coaching change
November 20, 2018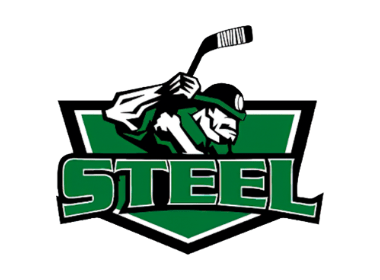 The Chippewa Steel of the North American Hockey League (NAHL) have announced Head Coach Al Rooney has been relieved of his coaching duties effective immediately.
"At this time we know this is a decision that was made for the best interest for our players and their development. Al was an essential part in helping build the player roster for the inaugural 2018-19 season and we wish him the best of luck in his future endeavors," said Vice President of Operations Bryant Black.
The Steel have named Assistant Coach Carter Foguth the Interim Head Coach. Foguth played NCAA hockey at Minnesota State University-Mankato and was a captain of the team for three years.
"We're excited to have Carter's playing experience, leadership skills and how that can develop our players into achieving their career aspirations as players," stated Black
"I'm looking forward to creating a positive, hardworking atmosphere with our Chippewa players in the immediate future," said Interim Head Coach Carter Foguth.
The Steel are back at home Saturday, November 24th. A portion of each ticket sold will be donated to the Girl Scout Troop #3055. The Chippewa Steel along with the Chippewa Youth Hockey Association will also donate all proceeds of the Scheels Chuck-A-Puck contest which takes place during the 2nd intermission. A matching donation will be made by individual members of the Chippewa Youth Hockey Association.