Titans pick up Sunday sweep thanks to OT win
November 5, 2018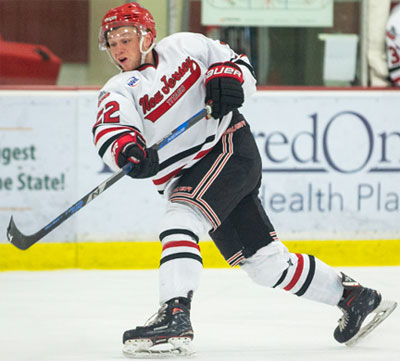 New Jersey 3 @ Northeast 2 (OT) – The Titans ran their winning streak to four straight games as they posted a come-from-behind 3-2 win over the Northeast Generals in the lone NAHL game on Sunday. The win completed a two-game road sweep for New Jersey.
The Generals jumped out to a 1-0 lead late in the 1st period as Alex Cohen scored his 4th goal of the season with helpers from Gerard Marretta and Aurel Naus.
In the 2nd period, the Titans briefly tied the game at 1-1 as Gavin Gulash netted his 7th goal of the season with an assist to Eric Manoukian. The Generals would once again regain their one goal advantage later in the period as Connor Marshall scored his 3rd goal of the year with Ryan Boogan and Ryan Rowland picking up helpers.
In the 3rd period, the Titans tied the game less than two minutes into the period as Zach Nazzarett scored his 9th goal of the season with Michael Outzen and Cam Gendron picking up assists.
In the overtime, it took less than two minutes for Kyle Jeffers to win it for New Jersey as he went coast-to-coast to put home a wrap-around attempt.
Matt Ladd picked up the win for the Titans, making 27 saves, while Marko Sturma took the loss with 41 saves.