Magicians widen division lead with 5-1 win on Thursday
October 26, 2018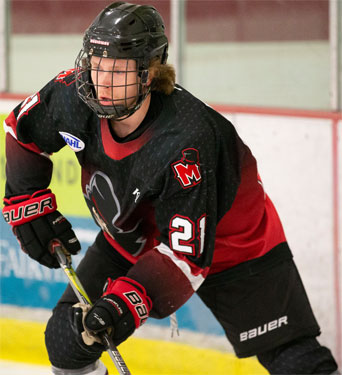 MN Magicians 5 @ Springfield 1 – Five different players scored and goaltender Jack Robbel made 41 saves as the Minnesota Magicians increased their lead in the Midwest Division with a convincing 5-1 win on Thursday night in Springfield.
Despite being outshot 42-29, Minnesota took an early lead and stayed in control Thursday. Cameron Buhl scored to make it 1-0 Magicians at 11 minutes 56 seconds into the first period. Jackson Jutting made it 2-0 just 11 seconds later, which seemed to give the Magicians the control they would need throughout the contest.
A Chris Konin power-play goal opened a 3-0 Minnesota lead at 13:42 into the second period before Spencer DenBeste, on assists from Max Brainin and Brandon Puricelli, scored on a power play to get Springfield on the board with just :51 left in the second.
But Minnesota put in away on third-period goals from Matthew Stanton and Isaac Henkemeyer-Howe, with Howe's an unassisted power-play tally.
Caleb Hannon took the loss in goal for the Jr. Blues, making 24 saves.
With the win, the Magicians now have a three-point lead atop the Midwest Division with a 10-4-0 record, which is currently the 3rd best record in the league.