Magicians edge Steel in shootout on Thursday
October 19, 2018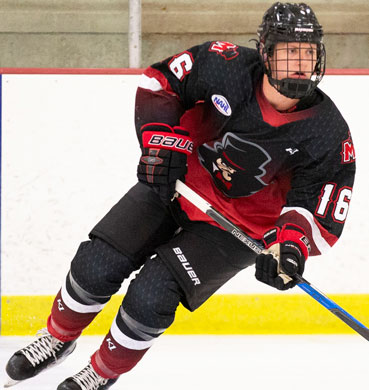 Chippewa 2 @ MN Magicians 3 (SO) - The Magicians survived a 3rd period comeback attempt by the Steel to pick up the extra point in a 3-2 shootout win in the lone NAHL game on Thursday night in Richfield, Minnesota.
Things were looking good for the home side as they jumped out to a 1-0 lead in the 1st period with Cameron Buhl's 4th goal of the year.
The lead increased to 2-0 late in the 2nd period as Jackson Jutting scored his second goal of the season. Matthew Stanton assisted on both goals.
However, the Steel mounted a comeback with two goals in the 3rd period from Austin Mikesch and Jacob Dirks to tie the game at 2-2 and send things to overtime and eventually a shootout.
After a scoreless overtime, the shootout was deadlocked at 1-1 after three shooters as Connor Szmul scored for the Steel and Chris Konin scored for the Magicians. After Magicians goalie Jack Robbel stopped the fourth Steel shooter, the game-winner came from Jutting, who earned the Magicians the extra point. Jutting finished with a goal, an assist, and the shootout-winner.
Robbel made 31 saves in the win, while Josh Langford made 23 saves in the loss.