Jackalopes edge Pilots for first win of the season
September 16, 2018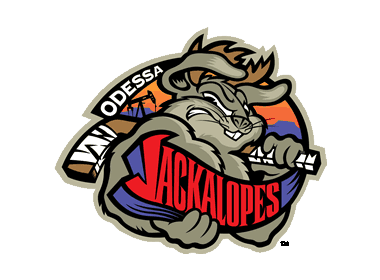 Odessa 4 @ Topeka 3 - The Odessa Jackalopes picked up their first win of the 2018-19 season as they defeated the Topeka Pilots, 4-3 in the final contest of the weekend three-game series.
Things did not start out well initially for the Jacks, two goals by Topeka's Quinn Green put Odessa in an early hole. The Jacks found life late in the first period though when Carl Skarstrom found the back of the net with just 24 seconds left of play in the first period. Skarstrom's second goal of the season, cut the Topeka lead in half and game the Jacks momentum heading into the locker-room.
The Jackalopes then went on a tear in the second period, scoring three goals with two coming on the power play.
Vaclav Zidek tipped a Kellen Tharaldson shot into the back of the net to tie the game 2-2. He was quickly followed by Rex Moe who made a nice toe-drag on the left side to evaded a defender before firing a quick wrister over the glove of Emil Gransoe. Moe's league leading fifth point gave the Jackalopes their first lead of the afternoon.
In the later stages of the second, the Jackalopes earned another power play. This time Kyle Herbster took the puck to the far-left face-off dot and took a hard shot that beat Gransoe low to his right side.
CJ Hapward was superb for the remainder of the game, making big saves and stuffing two Pilots breakaways.
Despite a late goal by Topeka late in the third, it was too little too late as the Jacks held on to earn a 4-3 victory, their first in the 2018-19 campaign.
Hapward made 32 saves in the win, while Emil Gransoe took the loss, making 27 saves.