24 in 24: Springfield Jr. Blues
September 11, 2018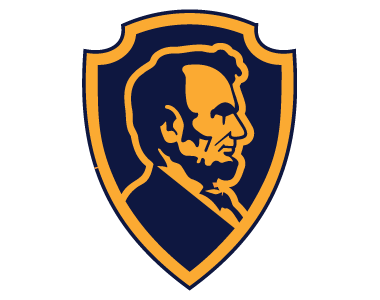 The 24 in 24 series features a look at all 24 teams in the NAHL for the 2018-19 season, with a new team being highlighted daily, leading all the way up until the start of the regular season. 24 in 24 looks into each NAHL team and will include video interviews with 24 coaches in the NAHL, as they provide fans with their expectations and outlook for the season, including taking a look at their strengths as a team and thoughts on the league. It will also take a look back on last season and how each team fared and what they accomplished.
Springfield Jr. Blues
Head Coach: Tyler Rennette (2nd Year)
2017-18 record: 33-21-6, 72 pts. (3rd in the Midwest Division)
2017-18 leading scorer: Ethan Stewart (47 pts.)
2018 Playoffs: Lost to the Janesville Jets in the Midwest Division Semi-Finals, 3 games to 0
2018-19 Division: Midwest
First regular season game: Wednesday, September 19th vs. Maryland Black Bears
Home opener: Friday, September 28th vs. Kenai River Brown Bears
The Springfield Jr. Blues had resurgence last season under first-year head coach Tyler Renette. Springfield's 33 wins and 72 points were the most their team has had in a single season since the 2003-04 campaign when the club had 34 wins and 72 points. That was also the last time the Jr. Blues made an appearance in the Robertson Cup Championship.
The Jr. Blues then faced the tough task of trying to take down the Janesville Jets in the opening round of the 2018 NAHL Robertson Cup Playoffs. The Jr. Blues were swept in the three-game series, only managing two goals in the three losses. "Janesville was a very good team. I think we were good defensively, but we just couldn't find the back of the net," said Rennette.
"It was good to be back in the playoffs and I think there was a renewed sprit in our city and with our fans. I think last overall was very good for our organization. Now that we got a taste of success, we want to accomplish more in 2018-19. Every team in our division is good, so we have to ready to work hard and get good results from the very first game."
The Jr. Blues were also at the forefront of league-wide player advancement as they had 11 NCAA commitments, including eight NCAA Division I commitments during the entirety of the 2017-18 season.
As they reload for the 2018-19 season, the Jr. Blues roster is shaping up to be another good one with plenty of experience. A total of 15 players on the current roster have NAHL experience and the strength of the line-up to open the 2018-19 season will be their depth and experience on offense.
That includes a host of returning veteran forwards including Nikita Kozyrev and Max Brainin, who were #2 and #3 in scoring respectively last season. Kozyrev was 2nd on the team with 42 pojnts and Brainin had 40 points along with a team-high 17 goals last season. Other returning forwards include Brandon Puricelli (24 pts.), Giovanni Carabelli (19 pts.), Shane Haviland (9 pts.), and Spencer Denbeste (9 pts.).
Rennette and the Jr. Blues were also very active in the off-season acquiring players with NAHL experience including the Schmidling brothers from then Johnstown Tomahawks. Ben Schmidling had 31 points last season and brother David Schmidling had 9 points. They also picked up forward Cade Groton (8 pts.) from Johnstown and forward Nathan Solis (8 pts.) from Janesville in the off-season
"I think our strength will be up front, so right now the focus is on solidifying our team defense. Both of our goalies from last year (Juraj Ovecka and Evan Fear) have advanced on, so goaltending is a big need for this season and right now we have three guys competing and battling for the job," said Rennette.
The goalies battling for the starting job and a spot on the roster include 17-year-old 6'4" rookie Jack Williams, who is a Michigan State commit, along with veteran goalie George McBey, who appeared in 15 games last season in the NAHL with the Minnesota Magicians. The other goalie in camp is 19-year-old Caleb Hannon, who is in his first junior season after playing the past three seasons out East for the Taft School.
Along the blueline, the Jr. Blues return three veterans in defensemen Sam Sterne (16 pts.), Max Osborne (13 pts.), and Ryan Murray (3 pts.). NAHL veteran Caydon Meyer is also new to the team after appearing in 42 games last season for the Philadelphia Rebels.
"We want players that have NCAA Division I potential, want to work hard, and are coachable. I think this year could be big for us and we want to build on that momentum we established last season," said Rennette.
Next up in the 24 in 24 series: Topeka Pilots