24 in 24: Maryland Black Bears
August 30, 2018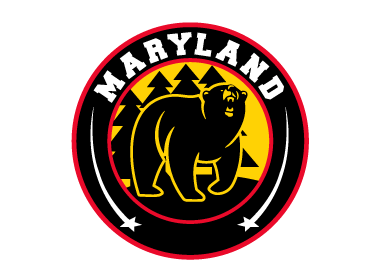 The 24 in 24 series features a look at all 24 teams in the NAHL for the 2018-19 season, with a new team being highlighted daily, leading all the way up until the start of the regular season. 24 in 24 looks into each NAHL team and will include video interviews with 24 coaches in the NAHL, as they provide fans with their expectations and outlook for the season, including taking a look at their strengths as a team and thoughts on the league. It will also take a look back on last season and how each team fared and what they accomplished.
Maryland Black Bears
Head Coach: Clint Mylymok (1st Year)
2017-18 record: Did not play
2017-18 leading scorer: Did not play
2018 Playoffs: Did not play
2018-19 Division: East
First regular season game: Friday, September 14th vs. New Jersey Titans
Home opener: Friday, September 14th vs. New Jersey Titans
The newest entry to the North American Hockey League (NAHL) this season will be the expansion Maryland Black Bears. Back on April 12th, the NAHL approved the club as the 24th team in the league for the 2018-19 season as the East Division will now be at six teams. The Black Bears are located in Odenton, Maryland, which is halfway between Washington D.C. and Baltimore. The team is based out of the Piney Orchard Ice Arena. The NHL-sized sheet of ice was the former training center of the NHL's Washington Capitals and includes over 7,000 square feet of space that will be used exclusively by the NAHL team for locker rooms, training and equipment, offices, and workout areas.
In May, the Black Bears announced Clint Mylymok as the first head coach in team history. Previously, he was the head coach and general manager of the Notre Dame Hounds of the Saskatchewan Junior Hockey League (SJHL) for four seasons. "You don't get many opportunities to do something like this, so it's exciting, it's challenging, there's stress, there's nerves, there's everything that goes with building something brand new. It's everything," Mylymok said. "It has been a whirlwind to put a team together. There are a lot of positives with our new situation and it starts with our solid ownership and the facilities."
"The NAHL attracts some of the top junior players from around the world and our mission in Maryland will be to develop quality hockey players and place these young men into NCAA programs. We've also got a quality talent pool in our backyard here in the Washington, D.C. area that we expect to draw from," continued Mylymok. "The Black Bears are in a great location because of our proximity to NCAA schools and the NAHL events are known across the hockey landscape as the best there is."
New NAHL teams have had success before. Most recently, the Shreveport Mudbugs won 35 games during their inaugural NAHL season in 2016-17 and then this past season were crowned Robertson Cup Champions in just their second year in the league. The Northeast Generals went from four wins in their first season to 29 wins last year and a spot in the Robertson Cup Playoffs.
With that said, Mylymok is realistic about the team's expectations. "Our timeframe was somewhat limited to build a team, but everyone is different. We are most interested in starting to build an identity and a culture that is going to bring long-term success. No one likes to lose so our goal is to be tough to play against every night. We want to play hard and honest hockey and earn the respect of our opponents," he said.
Mylymok has already challenged some of the team's veteran junior players to make the most of a unique opportunity. "It was important to get guys with junior experience. Success is going to be a full team effort and I think we are going to have to rely on our depth and playing good team defense. We are hoping to elevate their games and give these guys some minutes and opportunity that they may not have had elsewhere," he said.
Like all NAHL rosters, some of the Blake Bears players will be new to junior hockey, however, there will be plenty in the line-up with NAHL and junior hockey experience. The experience starts from the goal out and includes veteran goaltender David Tomeo. The 19-year-old netminder saw a full season of NAHL action last year with the Wilkes-Barre Scranton Knights and posted a .917 save percentage.
It continues with defensemen Quinn Warmuth (Coulee Region Chill/Amarillo Bulls), Cam Teamor (Brookings Blizzard), and Logan Kons (Coulee Region Chill). At 18-years-old, Warmuth already has two seasons and 107 games of NAHL experience under his belt and Teamor also comes with two seasons and 107 games of NAHL experience. Kons played 32 games last year for the Coulee Region Chill. Up front, forward Luke Posner had 27 points last season with the Kenai River Brown Bears and forward Joe Mancuso had 28 points last season playing for both the Northeast Generals and Bismarck Bobcats.
Next up in the 24 in 24 series: Minnesota Magicians