August 15, 2018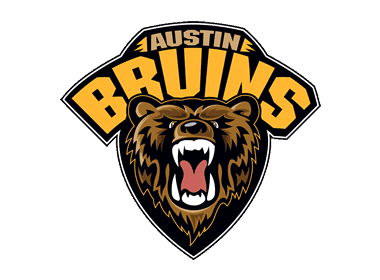 The 24 in 24 series features a look at all 24 teams in the NAHL for the 2018-19 season, with a new team being highlighted daily, leading all the way up until the start of the regular season. 24 in 24 looks into each NAHL team and will include video interviews with 24 coaches in the NAHL, as they provide fans with their expectations and outlook for the season, including taking a look at their strengths as a team and thoughts on the league. It will also take a look back on last season and how each team fared and what they accomplished.
Austin Bruins
Head Coach: Steve Howard (2nd year)
2017-18 record: 33-19-8, 74 pts. (2nd in the Central Division)
2017-18 leading scorer: Travis Kothenbeutel (67 pts.)
2018 Playoffs: Lost to Minot in the Central Division Finals, 3 games to 0
2018-19 Division: Central
First regular season game: Wednesday, September 19th vs. Odessa Jackalopes
Home opener: Friday, September 28th vs. Bismarck Bobcats
The Austin Bruins were right in the thick of things throughout last year's 2017-18 campaign, which led them to a 33-19-8 record, which was good for 2nd place in the Central Division and spot in the Robertson Cup Playoffs. The 33 wins behind first-year head coach Steve Howard was the most since the 2014-15 season, which was also the year the Bruins found themselves in the Robertson Cup title game.
After an opening round playoff series win against the Minnesota Wilderness, the Bruins found themselves in an all too familiar spot in a playoff series against the Minot Minotauros with a trip to the Robertson Cup on the line. However, the Bruins could not solve the Minotauros in the series and after losses in Games 1 and 2 in Austin, they dropped a double overtime heart-breaker in Game 3 in Minot to see their season come to an end.
The Bruins had another great year in the NCAA commitment department with 12 players ending the season with commitments to NCAA schools, including eight Division I commitments.
"Last year was a whirlwind, but we had a lot of fun. We had a very young group, so to have some success to the point where we finished in 2nd place and had as many NCAA commitments as we did was satisfying," said Bruins head coach Steve Howard. "Our guys bought into our culture and developed the way we wanted. We had some guys play above their potential and at the end of the season, we ran into a very hot Minot team. I think it left us hungry coming back for the 2018-19 season."
Heading into the 2018-19 season, the Bruins will be a more veteran-laden group, but will have to replace their top two scorers in Travis Kothenbeutel (Nebraska-Omaha) and Evan Cholak (St. Norbert), along with starting goaltender Alex Schilling (Air Force), who all aged out of junior hockey.
"I think heading into this season, we are fortunate that we have some experience coming back, but in order to be successful we have to have those guys step up from the very beginning," said Howard. "We lost some key players from last year like Kothenbeutel, Cholak, and Schilling, so those players that were a little younger and less experienced last season should come in this year knowing what to expect and have an understanding of our systems and demands. It will be an older and more veteran group for sure."
As previously mentioned, the group coming back is one that Howard is excited about. The Bruins will be led by team captain and defenseman Lane Krenzen, who returns for this third and final season in the NAHL. Krenzen played in all 60 games last season and posted a career-high 18 points along with playing in the 2018 NAHL Top Prospects Tournament. Also back are forwards Andy Willis and Dante Sheriff. Willis, an NAPHL grad, was 3rd on the team in scoring last season with 40 points. Sheriff, who didn't join the Bruins until December, was very effective and brought some much needed energy and scoring to the team with 29 points in 37 games.
The Bruins will have some new faces between the pipes as Schilling is off to Air Force and Mads Sogaard will be playing in the Western Hockey League this season. One of the new goalies is set to be Kyle McClellan, who was an All-NAPHL 18U 2nd Team selection this past season for CarShield AAA. McClellan led CarShield to a USA Hockey 18U Tier I Nationals Semi-Final appearance and was one of the top goalies in the NAPHL.
"I think our goal for this season is to be competitive. The focus is to try and get two points every game and make the playoffs. I think our division has shown in recent seasons that if you get into the playoffs, then your chance to get to the Robertson Cup as a #4 seed is just as good as a #1 seed," said Howard. "If our veterans play the right way, it will raise the bar of us getting more NCAA commitments and having more success. We will continue to try and develop them as players on the ice, but more important as human beings and young men. That is one of the great things about junior hockey and playing in the NAHL."
Next up in the 24 in 24 series: Bismarck Bobcats