Jets ask fans and public to help select jersey
May 25, 2018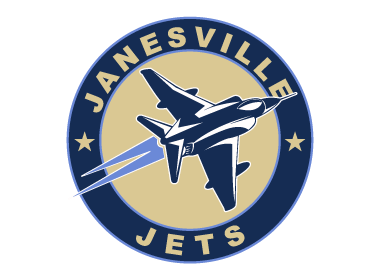 The Janesville Jets, proud members of the North American Hockey League (NAHL), are opening their 10th Anniversary Season in 2018-19 with a fan-focused promotion.
In June of 2009, fans picked the name "Jets" at the end of a "Name the Team" promotion. This June, fans get to pick the jerseys they'll see scoring goals and winning games at the Janesville Ice Arena.
"We have celebrated a lot in ten seasons, and it's all because of the fans," said Bill McCoshen, Team President. "So it made perfect sense to give our diehard supporters the final say in our tenth anniversary uniform."
The four design finalists were team collaborations between the Jets and K1 Sportswear, who were recently announced as the exclusive uniform partner of the NAHL.
Fans can vote for their favorite design on
janesvillejets.com
. Voting will close on June 8, and a full reveal of the winning uniform will come before the All-Star game of Main Camp on Monday, July 9. The event will be open to the public.