Coulee Region Chill sold and relocated to Chippewa Falls, Wisconsin
April 30, 2018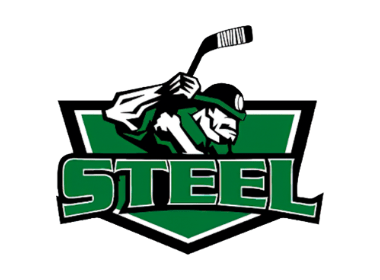 The North American Hockey League (NAHL) has announced that Coulee Region Chill and owner Michelle Bryant has agreed to sell their NAHL membership to Steve Black of JB Black Enterprise, LLC.
The team will relocate to Chippewa Falls, Wisconsin, where they will be known as the
Chippewa Steel
beginning in the 2018-19 season. The Chippewa Steel will call the Chippewa Area Ice Arena their new home. Chippewa Falls, Wisconsin is located roughly two hours (100 miles) north of La Crosse, Wisconsin, where the Chill NAHL membership was based. In a subsequent move, the Coulee Region Chill will continue on as an organization in the NA3HL, playing under the former La Crosse Freeze membership.
"Steve Black and the Black family are very experienced and dedicated operators and will be an asset to the North American Hockey League and its Board of Governors," said NAHL Commissioner and President Mark Frankenfeld. "We are grateful and thankful to Michelle Bryant and her family for being an integral part of the North American Hockey League for the past six seasons and we look forward to them staying involved in our family of leagues and continue to operate a team in the NA3HL."
Steve Black is no stranger to hockey and is familiar in the NAHL family of leagues, as he currently is the Owner and President of the New Ulm Steel in the NA3HL. Black has lived in Minnesota his entire life and is a resident of Alexandria. He is the Vice-President of Douglas Machine Inc., which is one of the worlds largest privately held packaging companies.
"First of all, we are very excited to be joining the NAHL, as it is one of the top junior leagues in the world and we are fortunate to be able to provide players with this opportunity. In addition, we look forward to creating an established pathway and ladder of development for our players with the NA3HL team in New Ulm," said Steve Black. "With the Steel brand we have always had three main goals and those goals translate to all of our levels; to win hockey games and compete for a championship, move players onto top-end NCAA programs, and support and be active members in our community. All three go hand in hand and we look forward to bringing that to Chippewa Falls. We are a competitive group that wants to put a winning product on the ice that our community can be proud of and get behind," continued Black.
Steve Black's son Bryant Black will serve as the Vice-President of Operations for the Chippewa Steel. Black graduated from Minnesota State University-Mankato in 2010, where he also received his Master's degree in Sport Management in 2011. He is entering his sixth season with the NA3HL's New Ulm Steel, but 2018-19 will mark his eighth season as part of the NAHL or NA3HL (spent two seasons within the Blizzard organization). He is also the Head Men's Golf Coach at Minnesota State University-Mankato.
The Steel has launched an immediate search for a coaching and support staff. "We are going to leave all options open. We want to have a well-established coach that will create a strong culture and move players onto the NCAA Division I level. We are hopeful to announce the first head coach for the Chippewa Steel in the very near future," said Bryant Black. "I would also like to give a special thanks to the Chippewa Youth Association and in particular Trevor Bohland for working on a short timeline to make this happen. We cannot wait to get started and will announce more details in the near future."