NAHL team in Maryland approved for the 2018-19 season
April 12, 2018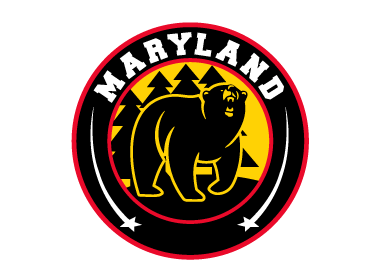 The North American Hockey League (NAHL) has announced that its Board of Governors has approved the membership application for an NAHL team in the state of Maryland owned by Piney Junior Hockey, LLC, an entity owned by Black Bear Sports Group, Inc. and Piney Orchard Equity, LLC. The team will compete in the NAHL's East Division for 2018-19 season and play out of the Piney Orchard Ice Arena in Odenton, Maryland, a suburb of Baltimore. This will be the first team in the 42-year history of the NAHL to be based out of Maryland.
The NAHL's East Division made its debut in the NAHL during the 2015-16 season and currently has five teams, including: Johnstown Tomahawks (Johnstown, PA), New Jersey Titans (Middletown, NJ), Northeast Generals (North Attleboro, MA), Philadelphia Rebels (Philadelphia, PA), and Wilkes-Barre/Scranton Knights (Pittston, PA).
The NAHL is in the midst of the most opportune times in its 42-year history. In the past five years, 1,300 NAHL players have made NCAA commitments and 17 more have been drafted directly out of the league into the NHL. In addition, 25% of all freshmen that played NCAA Division I hockey this past season, played in the NAHL. So far during the 2017-18 season, 216 players have made NCAA commitments, almost 90% of which are NCAA Division I commitments.
The yet-to-be-named team will play out of the Piney Orchard Ice Arena located in Odenton, Maryland. The NHL-sized sheet of ice was the former training center of the NHL's Washington Capitals and includes over 7,000 square feet of space that will be used exclusively by the NAHL team for locker rooms, training and equipment, offices, and workout areas.
The team is expected to announce a team name and staff in the upcoming weeks. You can learn more about the new NAHL team in Maryland on their NAHL team page.
"This is another exciting day for hockey in the East," said NAHL Commissioner and President Mark Frankenfeld. "Adding a 24th team back to the North American Hockey League is something that we are happy about and more importantly, it is in an area that has a very nice talent pool of players and long track record of producing quality hockey programs. We view the first NAHL team ever in Maryland as a win-win for everyone, but most importantly for the players that will not have to move far from home to play NAHL Hockey. With the large number of NCAA teams and scouts in the region, it will be a nice addition to the great exposure we already get as a league and likely help us add to the record number of NCAA commitments."
Murry Gunty is the founder and Chief Executive Officer of Black Bear Sports Group, Inc. A lifelong hockey fan, Mr. Gunty grew up in Portland, Maine, where he spent countless hours playing hockey and watching the former Maine Mariners of the American Hockey League. He has coached and managed his sons' hockey teams from Mite through Bantam and is passionate about growing the game. His vision for Black Bear was to combine his turnaround experience with his passion for the sport to bring professional management to the rink industry, turning around poorly run facilities and investing badly-needed capital in 20-30 year old rinks thereby saving them for their respective communities.
"We are honored to be granted this opportunity by the NAHL," said Black Bear Sports Group's CEO and Founder, Murry Gunty. "We are thrilled to bring this high level of junior hockey to Maryland and the Mid-Atlantic and are most excited about the fact that our local talent can now stay local and have the chance to advance to play NCAA Division I hockey. It's a giant opportunity for us and our community."
Bob Weiss has owned Montgomery Ice Arena Management Company (MIAMCO) for 12 years. MIAMCO is the parent company for Piney Orchard Equity, LLC. MIAMCO manages multiple ice arenas around the country, including Piney Orchard Ice Arena. Since 2006, Mr. Weiss has served as the Executive Director for Montgomery Youth Hockey Association one of the largest Tier II clubs in USA Hockey with 1,200 players. He also started Team Maryland in 2006, a local Tier I club, which he operates with his son, Michael.
"Youth hockey in the Maryland-D.C.-Virginia region has progressed over the past decade to an elite level where we expect the top players from our region to compete for roster spots against North America's top prospects" said team co-owner, Bob Weiss. "The NAHL membership in Maryland brings both a higher level of hockey to the area and a path for our youth players to NCAA hockey."
Final approval by USA Hockey is expected on or before the annual congress meeting in June.