Hockeyville USA voting for Shreveport begins Thursday night
April 12, 2018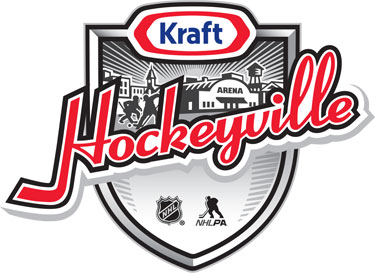 Back on April 2nd, the home of the North American Hockey League's (NAHL) Shreveport Mudbugs, George's Pond at Hirsch Coliseum, was named a finalist for Kraft Hockeyville USA, a national contest that honors communities with amazing (hockey) stories.
Now it is time for action! Voting for the final stage of Kraft Hockeyville begins Thursday, April 12th at 11 p.m. (CDT).
Voting takes place at
krafthockeyville.com
. Unlimited votes can be cast on the website, while one vote per day can be made via a Twitter button found on the same website. Voting ends at 10 a.m. on Saturday, April 14th.
The 64-year-old facility, renamed George's Pond after Encompass Sports (Mudbugs ownership) signed a 22-year lease (12-year base, plus a pair of five-year extensions) with the State Fair in 2016, is one of four finalists for Kraft Hockeyville, a national contest that rewards "amazing hockey stories" with a grand prize of $150,000 in arena upgrades and the ability to host an NHL preseason game.
"I can't think of anything better for Shreveport," said Chuck Cloutier, father to the late hockey fanatic, George Cloutier, for which the rink was renamed.
The runner-up receives $30,000, while the other two finalists nab $10,000.
It's tough to imagine a more amazing backstory to George's Pond. In the early 2000s, Shreveport's George Cloutier became addicted to hockey thanks to the Mudbugs. He idolized goaltender Kenny Carroll, and even wore No. 34. Cloutier vowed to break all of Carroll's records between the pipes, but his life tragically ended at the age of 12 in 2008.
After a five-year respite, the Mudbugs were reborn in the NAHL in 2016 and named their rink in honor of George Cloutier, a former goaltending prodigy who vowed to break every record established by his hometown team.
Last season, the Mudbugs were honored as the NAHL's Organization of the Year. As an expansion team in 2016-17, the Shreveport Mudbugs revitalized a passionate hockey community in what is traditionally a non-hockey market in the Southern United States. After the professional hockey version of the Mudbugs in 2011, the community was hungry for a team to call its own again.
Enter owner Tommy Scott and general manager Scott Muscutt, who brought together a staff that would re-introduce the Mudbugs to the community. The team made visits to local hospitals and schools and also spent time serving meals in the community and assisting with the local youth hockey program. They also finished 2nd in overall league-wide attendance with an average of 2,850 fans per game.