Another North Star makes Division I plans
February 3, 2011
by Lance-Michael Correia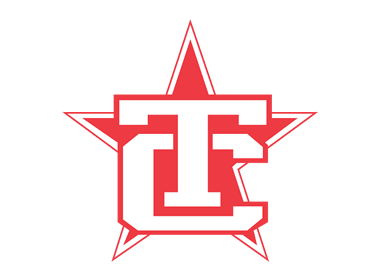 Growing up in the greater Lansing, Mich., municipality of Holt, Zack Dorer made the 140-mile round trip to Plymouth three or four times a week to play Pee Wee youth travel hockey. While his parents packed the miles on their vehicles, a young Dorer resolved to make the sport of hockey his sole athletic focus.

Following an ultra-successful stint with the Midget Major Lansing Capitals in 2009-10, and a fantastic rookie season with the Traverse City North Stars this year, Dorer has taken the next step in his hockey career - committing to play his college hockey at Ferris State University.

"It's very exciting, obviously," said Dorer, who is slated to officially achieve his NCAA hockey aspiration when he graduates high school in May 2012. "I played baseball, golf and football growing up, but hockey has been my favorite sport since I was young. I made it my goal to play Division I college hockey, and it's pretty satisfying to have committed to one of my top schools of choice."

Dorer, who racked up 15 goals and assists on 25 others in 55 games with Lansing last season, has appeared in 30 games with Traverse City this year. The 6-foot-1, 175-pounder has three goals and four assists, including a pair of shorthanded helpers - and boasts a plus-7 rating with TC.

"Zack is a great kid with a tremendous amount of upside," said North Stars head coach Anthony Palumbo. "Given the presence of he and a couple of our other young defenseman, we were able to round out our defensive unit with a nice mix of youth and (junior) experience and Zack has been a big part of that.

"He's responsible in our own end, and has the tools to provide some offensive punch from back there, too. We see the same things that Ferris sees - a very productive player with an immense amount of upside as well."

Dorer cites a laundry list of coaches who have helped him achieve prominence in Midgets, juniors and beyond, including Capitals coach Dean Dixon, youth coach Derek Szajner (now with Compuware's Midget Major club), Capitals founder John Bowkus, skating coach John Martin, and the North Stars' staff.

"Coach Dixon has been there throughout the entire process giving me advice and helping me through, and coach Palumbo has been there as well," Dorer explained. "I've been fortunate to have a lot of coaches supporting me along the way."

Additionally, Dorer says his families - both biological and billet - also deserve credit for his successes.

"My parents drove countless miles, driving me back and forth, and are always behind me 100 percent in whatever I decide to pursue," he explained. "And now being up here away from home, I have been lucky to end up with a housing family (Eddie and Molly Albert) that has put me in a great environment, in terms of living conditions and support. There are a lot of people who have played a part in getting me to this stage of my career."

Dorer still has some time to go in juniors before moving on to the collegiate ranks, but says he'd be happy to spend that time with the North Stars.

"I'd love to be able to come back here (next season) and graduate from high school here," he said. "This has been a great place for me to live and play, and I'm thankful for all of it. But there is still a lot of season to go, and we still have a lot of wins ahead of us, and a lot of goals to attain this year."

View the complete NAHL College Commitment List here.